Keizo JH3AZC, Hiro, JR3GWZ, Takio JH3QFL will be active from Pohnpei Island (IOTA OC-010) 10 - 14 October 2014 as V63AZ, V63GW, V60O.
They will be active on 80-6m CW, SSB, RTTY.
Keizo JH3AZC will be QRV on 2m EME as V60EME.
QSL information:
V63AZ, V60EME via JH3AZC.
V63GW via JR3GWZ.
V60O via JH3QFL.
Pohnpei Island – A Beautiful Place
A few Words in the Beginning
Pohnpei Island is also known as Ponape and its name is translated as "upon a stone altar", from pohn, which means upon and pei, which means stone altar. This island is one of the islands of Senyavin Islands, which is one of the islands constituting Caroline Islands group. Pohnpei Island belongs to Pohnpei State, which is one of the four states that constitute the Federated States of Micronesia – FSM. The capital of Federated States of Micronesia, Palikir, is situated on Pohnpei Island, which is the largest, most developed and most populous islands in FSM. From all the group of islands constituting FSM, Pohnpei has the friendliest and most welcoming locals. The language on the island is Pohnpeian, but most people also know English. However, while English is spoken in towns, you will mostly meet people speaking only Pohnpeian in villages. Additionally to the local language, older people living on the island also have proficiency in Japanese.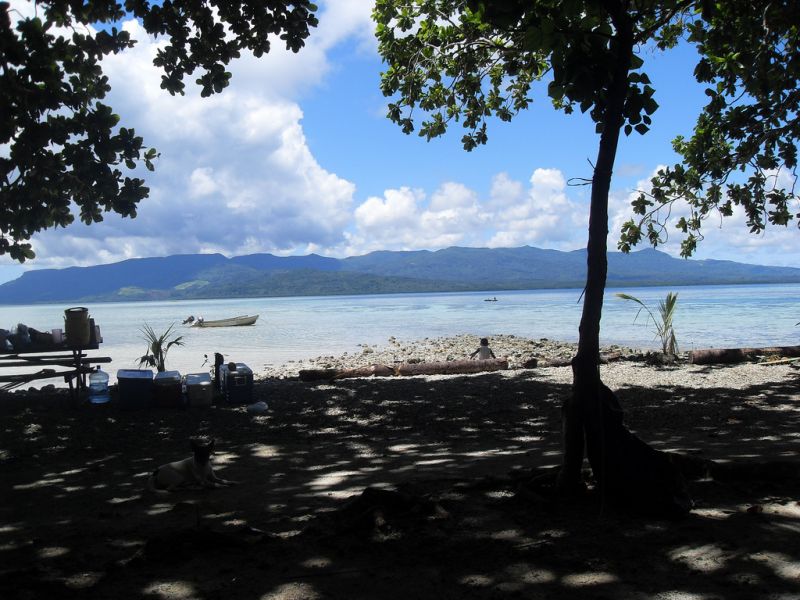 Geography, Fauna and Climate
Pohnpei has its highest point at 772-872 meters, which is represented by Mount Nanlaud. The island is rich in bird species and there are also four endemic species that you can admire on this island:
Pohnpei Lorikeet
Pohnpei Fantail
Pohnpei Flycatcher
Long-billed White-eye
There was also a fifth endemic species, which is believed to have recently gone extinct – the PohnpeiStraling.
In what regards land reptiles, there are only a few species of lizards living on the island. As for mammals, there were only three species existing on Pohnpei Island and they were bats, rats and dogs. Later, pigs were also brought on the island, but they are now feral. Also, during German times, deer were brought, which are also feral now. The lagoons of this island are filled with fish, turtles, mollusks and other marine fauna.
Pohnpei Island has a tropical and humid climate and this island is considered to be one of the wettest places existing on the Earth, as the annual recorder rainfall on this island exceeds 7,600 mm each year, in different mountainous areas.
Transportation in and around
One of the main transportation means of this island is Pohnpei International Airport, which is situated near Kolonia, on Deketik, which is a small island off the northern coast of the main island. There is only one airline that flights to Micronesia – United Airlines.
Additionally to the airport, which are relatively small and not very accessed, travelers can also get to this island on their sailboats, which have access on the Island due to the marina existing there.
Getting around the island can be difficult for people coming from big cities worldwide, because there are no street names and addresses on this island. However, there is only one main road, which makes it a bit easier to get around Pohnpei Island. Even more, the locals are very happy to help travelers who get lost, by giving them proper indications, as they know everything that exist on the island and they can help you get to any location, if it happens that you get lost.
Even though there are not too many and too good roads around the islands, there are a few car rentals that you can find on there. Additionally to car rentals, there are also a few taxis, which are quite cheap. However, you would not necessarily need a car, as walking on the island is easy, with short walking distances around the town.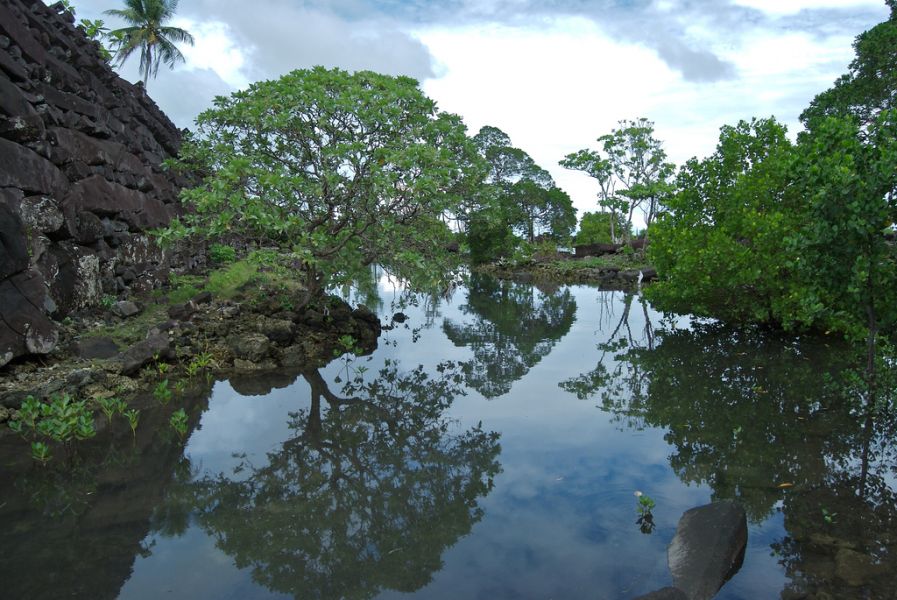 Main Attractions
There are a few attractions on Pohnpei Island, which you wouldn't want to miss once you get there. Here you can see them:
Sokhes Ridge – this is a hiking trail that takes you to the top, from where you will get a panoramic view of the island. As you hike on this trail, you can admire some Japanese guns from the World War Two around the half way to the top.
Sokehs Rock – this is a massive rock which can be observed during the day from any landing airplane. Also, there is a climbing trail available, which will take you to the top of this rock.
The Spanish Wall – which is located in Kolonia and represents the remains of the old Spanish fort.
Nan Madol – which is a must-see attraction of the island. This represents the ruins of a royal city that existed there 1000 years ago. These ruins are situated on artificial islands and they are also known as "the Venice of the Pacific".
Main activities available on the island
There are also a few activities that you can enjoy on Pohnpei Island. Some of the main activities that you would probably do during your stay include:
Surfing. The surf season on the island typically lasts between late October and April.
Diving and Snorkeling. This island is a good place for diving and snorkeling.
Kayaking
Visiting Mangrove Forests. The island is not surrounded by beaches, but by a belt of mangrove swamp.
Exploring Japanese Relics. There is a small Japanese rank that you can admire downtown Kolonia and there are also two old shore batteries to be admired on the island.
Shopping. Local population has the habit of creating different handicrafts, such as woven baskets, wood carvings and wall hangings. Even more interesting than buying these handicrafts, you can admire the process of crafting them.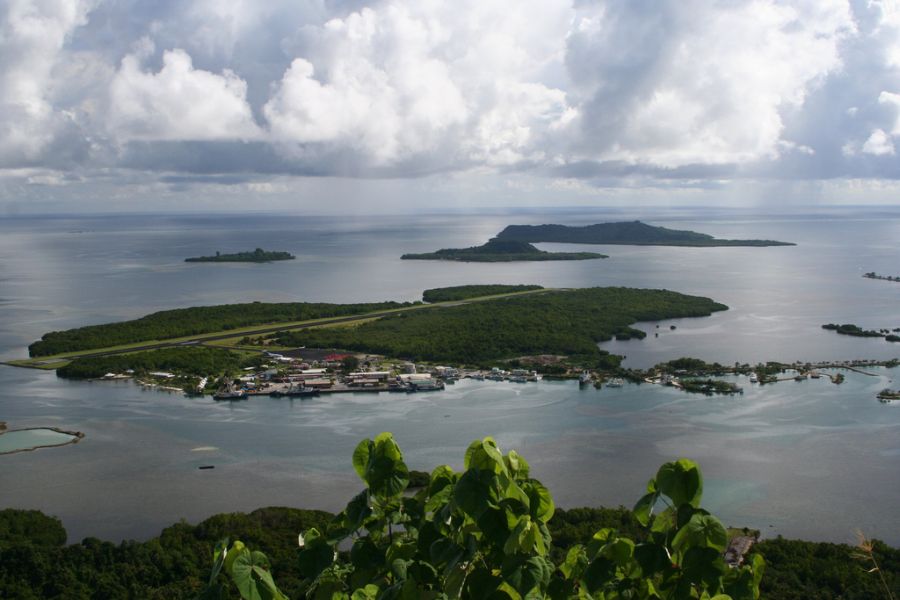 Eating, Drinking and Sleeping
There are some hotels around the island, where you can find accommodation for your stay. Also, there are some popular places where you can eat and drink. Some of them offer you the opportunity to enjoy a wonderful view, along with tasty food.
Safety
Pohnpei Island is a safe place, especially as you respect the local culture and traditions. However, a good advice to follow is to keep away from drunk people as much as possible and to only visit the nightclub in groups.
Final thoughts
Pohnpei Island is a beautiful island, where there are some things to admire and to do. Although it is not one of the most popular destinations in the world, this place has some interesting things to offer, so that you can enjoy a unique time on the island.

Video Pohnpei Island