OH2YY will be active from Bhutan 26 September - 2 October 2014 as A52YY.
He will be active on HF SSB.
QSL via home call, LOTW.
Information from OH2YY:
I just added the following thex to my A52YY page of QRZ.com. Feel free to use any part of it and if you have any further questions, please, do not hesitate to ask.
I will be returning to Bhutan late September this year. I have applied the same call, A52YY, that I used last year. I will arrive in Paro late afternoon on Sept. 26th and will depart in the morning of Oct. 2nd. I will be staying close to city of Paro. This time I have nothing else to do and I can focus 100% on operating amateur radio! The QTH will be up on a hill facing to north giving a good take off to North America, most of South America, northern Asia, Middle-East and whole Europe should be good.
I will have a K3 + KPA500, a 2-el tribander, 7m telescope mast and dipoles for 24, 18 and 7 MHz and two 10-12m fiberglass poles. I will have every day 28, 21 and 14 MHz available and at least one (hopefully
two) of the dipoles. I will be operating SSB. I try to start already on Sept. 26th with one of the dipoles. From 27th onwards I will have the yagi up. On Oct. 2nd I will have an early morning flight and need to go QRT sometime during the night.
I have not yet checked the weight of my stuff, but I know it will be very much up to the limit (more than I ever had before!). So, this is the plan at the moment and if I have to deviate from it, I'll let you know.
Looking for nice pile-ups and hope to be able to give a new one or at least a new band to many of you.
QSL checking will be here and in LotW. QSL cards dirctly to my home address or via SRAL QSL bureau.
All the best and 73
Pekka, OH2YY (A52YY)
Bhutan
A small country, set in the Himalayas and located in the autonomous region of Tibet, Bhutan is a stunningly beautiful country. Its natural scenery, culture, history, and tradition attract visitors from around the world. Being the only Vajrayana Buddhist country, Bhutan has kept the tradition and teachings preserved and its people have been following them in their everyday life. The society of this nation bound by sheer harmony. It's called Kingdom of Bhutan and also The Last Shangrila. Bhutan is the last Buddhist Kingdom in the world, renowned for its unique environment and culture.
Bhutan is a magical kingdom, with an ecological source of tourism. The country is full of surprises, with chilies being used as the primary ingredient in their dishes and rice having red color. Since, it is a Buddhist nation, there are many monasteries and Buddhist symbols prevalent in every part of the country. The natives of Bhutan are friendly, vibrant and highly educated.
Must-see places in Bhutan
PunakhaDzong - It is Bhutan's second largest and oldest dzong, also known as PungthangDewachenPhodrang or the Palace of Great Happiness. This dzong is majestic beyond one's imagination. Take a 3 hours' drive to the beautiful PunakhaDzong, which is set between Mo Chu and Pho Chu rivers. An arched bridge made of wood joins this dzong with the mainland. Visit the place and get to see remnants of kings.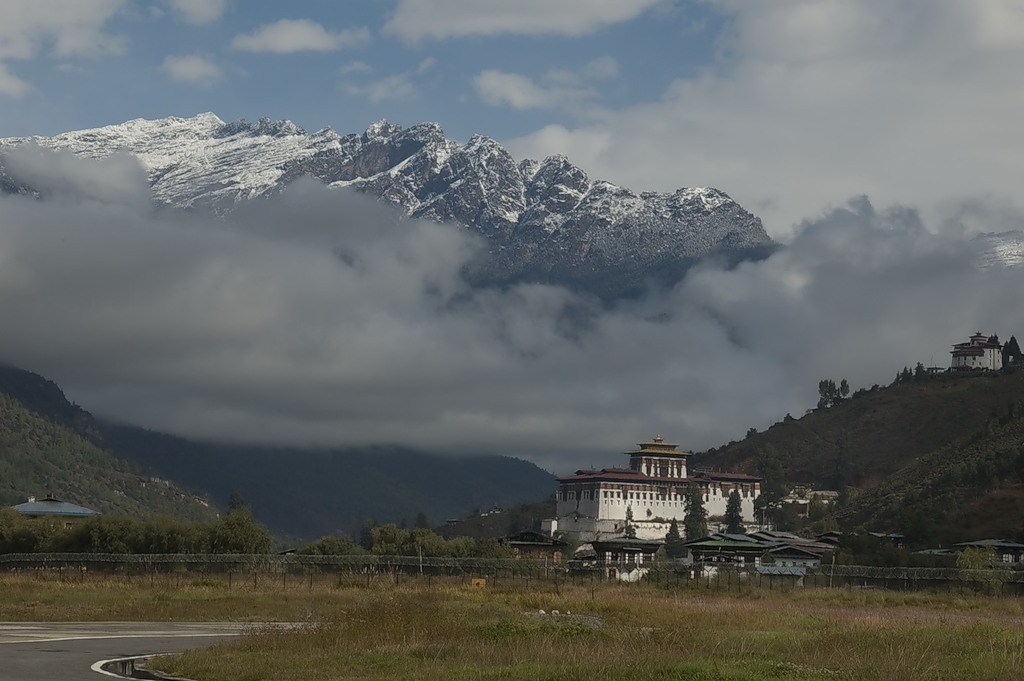 Tiger's Nest Monastery – Set above the rhododendrons and blue pines' forest and hanging on a cliff is where the beautiful Tiger's Nest Monastery is located. Reaching the monastery is surely an uphill task, as you have to climb the 900-meter hill. While walking to the monastery, you will come across, the butter lamp chapel and the Snow Lion Cave. Tiger's Nest Monastery is the best place to get the most magnificent sight of the Paro Valley!
Gangtey Valley –This is amongst the most spectacular Himalayan valleys, also known as Shangri La of Bhutan. Gangtey Valley is a flat valley, without the presence of trees. Trek the valley in order to visit Khotokha and Gogona villages, which you can reach by trailing via fields and meadows.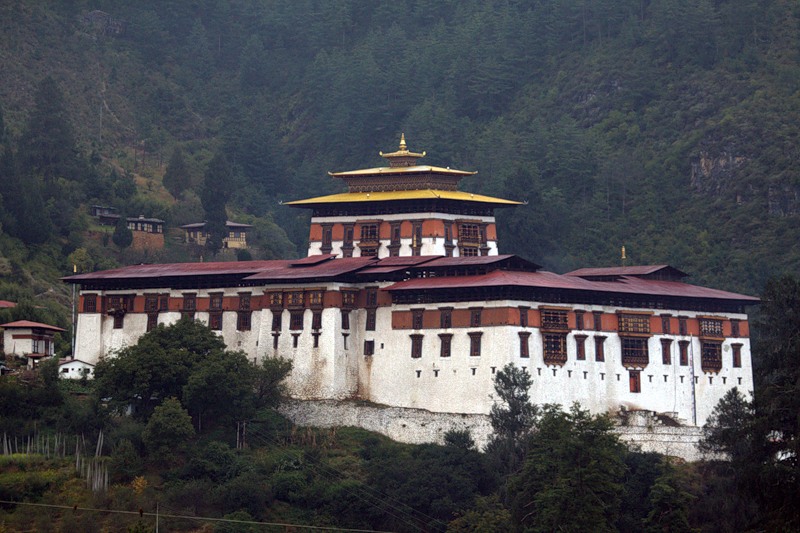 Zuri Dzong Hike –ZuriDzong Hike or Trek is apt for getting a complete view of the Paro Valley. It's yet another old Bhutanese dzong, set in a cave that is known to be the place where Buddha did his meditation. No wonder ZuriDzong is a peaceful location!
Bhutanese cuisine
Chili is a predominant ingredient in Bhutanese cuisine. Thus, the dishes are super-spicy. Apart from chilies, fresh milk, fruits and vegetables add to the flavor of Bhutanese cuisine.
Visit Bhutan, experience a natural enigma that is truly unexplainable and feast your eyes, while sightseeing the country. The mountain passes, botanical grandeur, exotic birds and animals, getting to witness the blossoming of rhododendron during spring, will definitely make your journey to this heavenly kingdom – Bhutan, a one-of-a-kind. The activities you can enjoy here, will give you more the reasons to plan a trip to Bhutan, from trekking, biking, archery to hiking!

Video Bhutan.