Radioamateurs members of Emirates Amateur Radio Society will be active from Dalma Island (IOTA AS-021) 4- 10 December 2014 as A63DI.
They will operate on HF bands.
QSL via IZ8CLM.
Dalma Island (UAE) Tourism Gold
Dalma Isle is one of the oldest known long long-term agreements in the UAE, with a human history going back 7,500 years. The place is home to around five thousand people, both local and expatriate. The place hosts some of the finest maintained structures from the first Last millennium and shows a structure which has almost vanished from the rest of the Emirates.
Its people
It is just a place where everyone knows your name. In just an hour of getting on this round, key-shaped island about 42 kilometers north-west of Jebel Dhannah in the emirate of Abu Dhabi, the citizens of Dalma Isle will learn about you and want to show you around wasteland island of Abu Dhabi - where people are born, stay, work, research and are gradually set to relax.
Dalma Historically
Historically known for its gem selling and snorkeling, there is a tale of a unseen value somewhere on the island, where products of pearl jewelry were invisible away by a "pearl buccaneer ".There are also stars tied to a dormant volcano that's considered to have put aside a "museum of geological secrets ".
Being a volcanic island, Dalma's is a mix of mountains, valleys and flatlands. It is a home to about 6000 people. The place has been populated for the past 1000s years, as an outcome of the numerous bore holes and rises which provide water for the people and allowed them to have a going lifestyle.
Like gem snorkeling and sport fishing in the Seaside rich waters, promoting of water also provides an income for individuals who used to transport water from the island to other parts of the emirate to make some money.
The isle belongs to the Desert Isles of Abu Dhabi Emirates, a conglomerate of 8 islands including Sir Bani Yas and six more compact, not populated and environmentally safe islands. It can be a place of archaeological attention, and for this reason an exclusive tourist operator is encouraging people to see the little island.
"It is the last of its type," says Mariam Al Hosani, a 24-year-old Emirati from Dalma Isle, whose close relatives moved here from Sharjah in the 1980's.
"It is silent; it's relaxing, with fresh, oxygen and fresh seashores. It is ideal for those who want to flee a town lifestyle and stay in just a close-knit community," she says.
The Al Hosani close relatives are one of the first communities residing on the island that's a population of about 4,000, along with Al Qubaisi, Al Hammadi, and Al Muraykhi.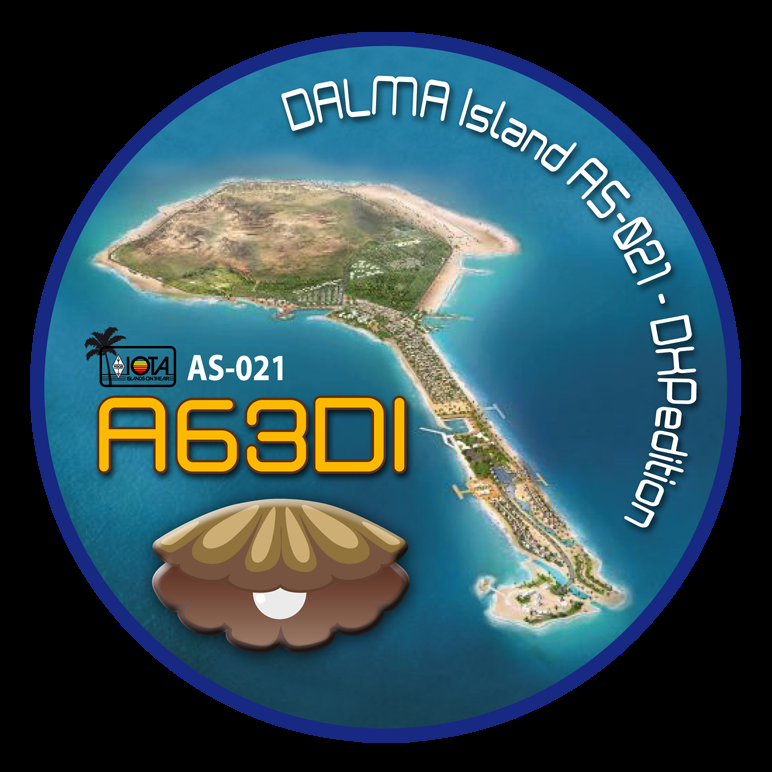 The size and origin
The island is approximately nine kilometers by six kilometers and there are many theories concerning the origin of its name. One theory says that it was traditionally popular with sailors, who stopped at the island for its numerous sources of water - "dalu ma"; roughly translate to pails or the sources of water.
But before you actually get to the place out in the sea that is a lot more than 210km from Abu Dhabi Island, there is a habit that nearly every Dalma citizen and visitor must go through.
"You are at the whim of his thumbs. If the currents are bad, there's nothing anyone can do. We can't go back home."
The present Dalma
The place is modernized, with introduced roads and new houses being designed alongside traditional homes - it is like any other neighborhood locations such as for example Bani Yas, new Shah amah and Al Rahba. There's just one single shopping center - Dalma Mall - and compared with the normal shopping centers, it's just a few of little, unbranded shops like a toy store, phone shop and a co-op for groceries.
Local dining places such as Lebanon Structure and Dalma Ice Lotion Zone are popular hang-out locations and it is not uncommon to see people using their laptops. If you should be veggie, carry your own food; there are limited options besides seafood recipes and local dining places might not fulfill everyone's cleanliness requirements. There is an online and mobile solution all across Dalma (with the exception of 3G service) even though cellular phone network consistently changes to Qatar's as you move around the sides of the island. There are no theatres and only a few primary kids' playgrounds.
The hotel on the island is the Dalma Motel. More than 25 years of age, the motel is more just like a two-storey dormitory in serious need of renovations.
There are 18 rooms and four chalets - or rather, four little houses across the beach. The motel is the greatest barrier in the island's move towards being a tourism destination, with dripping washrooms, torn floor coverings and surfaces needing artwork. Staying with a family or on one of the far better hotels in Jebel Dhanna could be convenient for UAE tourists who are used to five- or even seven-star accommodation.
Visitors can meet and connect to the fishers that are available at their boats at the key dock or selling seafood at the Dalma souq.
The best things about Dalma Isle are its citizens. Both the Emiratis and expats, such as Fathy Mohammed Abdullah, ensure it is one of the friendliest locations to check out. Abdullah, an Egypt archaeologist, came over for a trip in 1993 to read the artifacts and historical sites and never to stay.
Everyone on the island knows Abdullah and welcomes whoever he comes as "new buddies ".
Running around the lavish island, meeting its people and forgetting about daily splendid luxuries, does keep a lasting impression on its visitors. It is also one of many few locations where it's possible to truly have the changing seasons.
Historical sites on Dalma Island
- The Art gallery of Dalma, including historical artifacts such as for instance an accumulation charred time stones from the late 6th to beginning 5th millennium BC comprising some of the very first proof of the usage of schedules in Arabia
- Three old mosques, all about a 100 years old, owned by renowned numbers of the island. The Al Al Dawsari, Muraykhi, and Al Muhannadi mosques have traditional structure and various decorative carvings
- An archeological site that go back significantly to more than 6,000 years
- A dormant volcano surrounded by various kinds of geological formations
-Fishing, pearling and boat-building industries