D60AE Team will be active from Comoro Islands, IOTA AF - 007, 5 - 17 October 2022.
Team - Members of the F6KOP Radio Club, F4AJQ, F1ULQ, F2DX, F4AZF, F4ESV, F5AGB, F5NTZ, F8AVK, F8EFU, F8GGV, DL3GA, HB9GWJ, ON7RN.
Recent DX Spots D60AE
D60AE Log search They will operate on 160 - 10m, CW, SSB, RTTY, FT8, FT4 and also QO-100 Satellite.
DX Pedicition dedicated to memory of F5NQL, F1HRE.
Pilots:
F4TTR, F8FKI.
D60AE Comoro Islands News 14 October 2022
Everybody is 59 or 599.
In this live video, you will discover some random traffic images taken from D60AE.
D60AE Comoro Islands News 13 October 2022
Lots more power outages since last night. By the way we were a little worried because the hotel was almost out of gasoline for the generator. The other time, it was an electrical wall socket, this night it was downright the power line that melted. Fortunately, we have an electrician on the team.
Apart from these few local details, our equipment is working well and we have now exceeded 50,000 QSOs. Part of the FT8 log is missing because we had a time problem on a PC. This will be rectified soon.
Good news: Our two Irish friends have finally had their suitcases. Moreover, it should be noted that they will leave on Saturday because they had no other option with their flights.
D60AE Comoro Islands News 11 October 2022
Except on 10m, propagation conditions were less good today. On the other hand, it can't be perfect every day. We had several power outages. The generator takes over but not instantly, and it's the same when the mains returns. We also avoided the start of a fire because of a wall socket which was overheating and whose strong smell of burning fortunately alerted us.
160m is still just as horrible and it's not much better over 80m. Failing that, we left a 160m station in FT8 running. We worked on the Beverages again today. As the ground is made of lava rock, the earth is of very poor quality. But at least we won't be able to tell ourselves that we haven't tried.
Concerning FT8, some people ask us because their QSO is not validated. You should know that our stations operate automatically and are managed by a single operator (who also works RTTY). After CW, we also did FT8 on QO-100 today. We were hacked on 6m: Be careful because our signal shouldn't be thick given our 50w in only the 2 elements of the Hexbeam antenna.
A word about the weather to finish. Since we arrived, it has been raining every day (often all afternoon). We weren't used to seeing this during our previous expeditions to Africa. Our Irish friends have still not had their luggage and incidentally we are therefore still missing an amplifier.
D60AE Comoro Islands News 9 October 2022
Last night, of course, we tried to be on the low bands, but the conditions were deplorable on 160 and 80m with a lot of noise. On the other hand, the highest bands are particularly open and the QSOs are linked on 12 and 10m in particular. The 30m also works very well with sometimes all continents at the same time. Satellite traffic is also progressing with more than 250 QSOs on QO-100 including the first CW QSOs today. On the first 3 full days, the daily average is 7500 QSOs.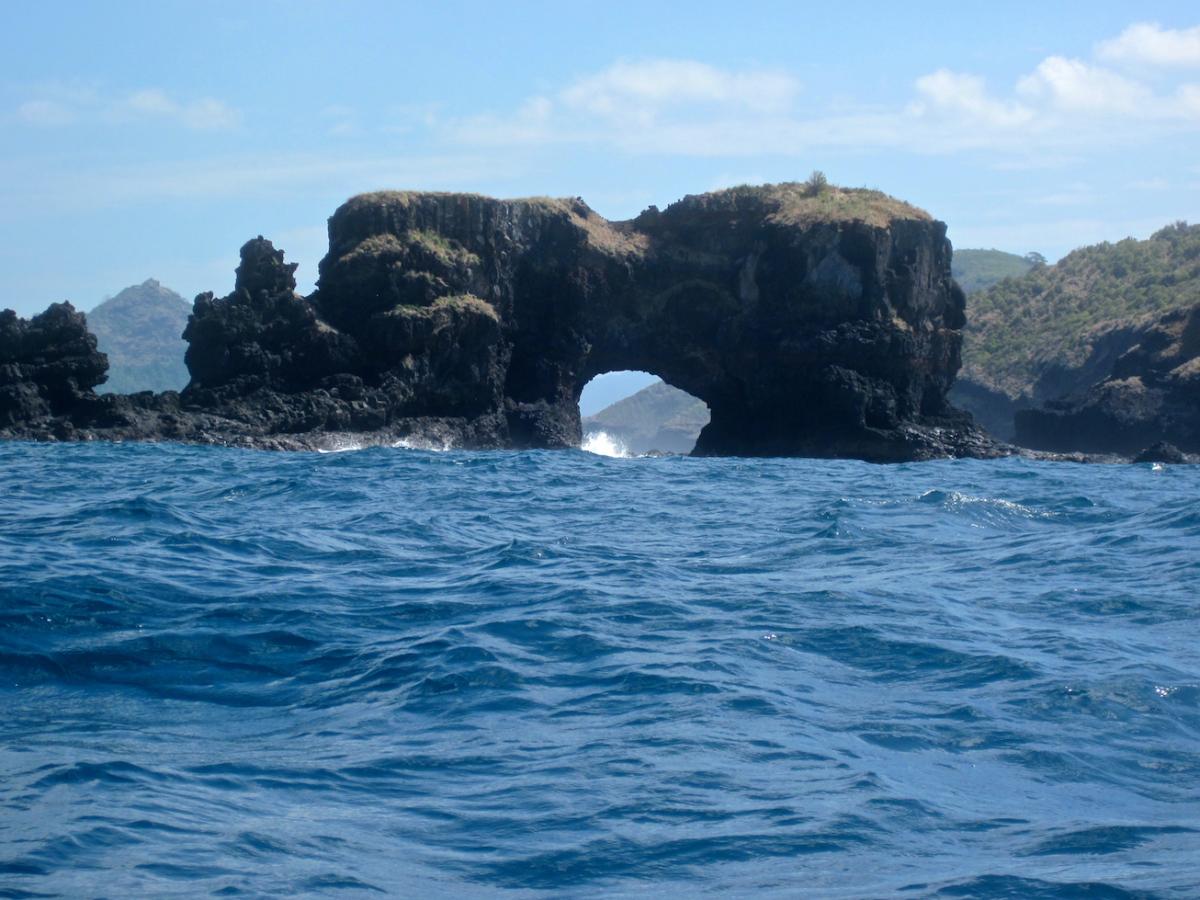 Moheli Island, Comoro Islands. Author - John Crane.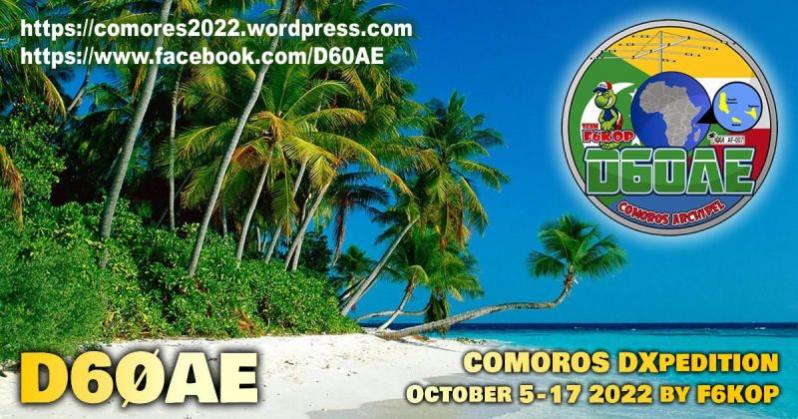 D60AE. Comoro Islands DX Pedition Banner.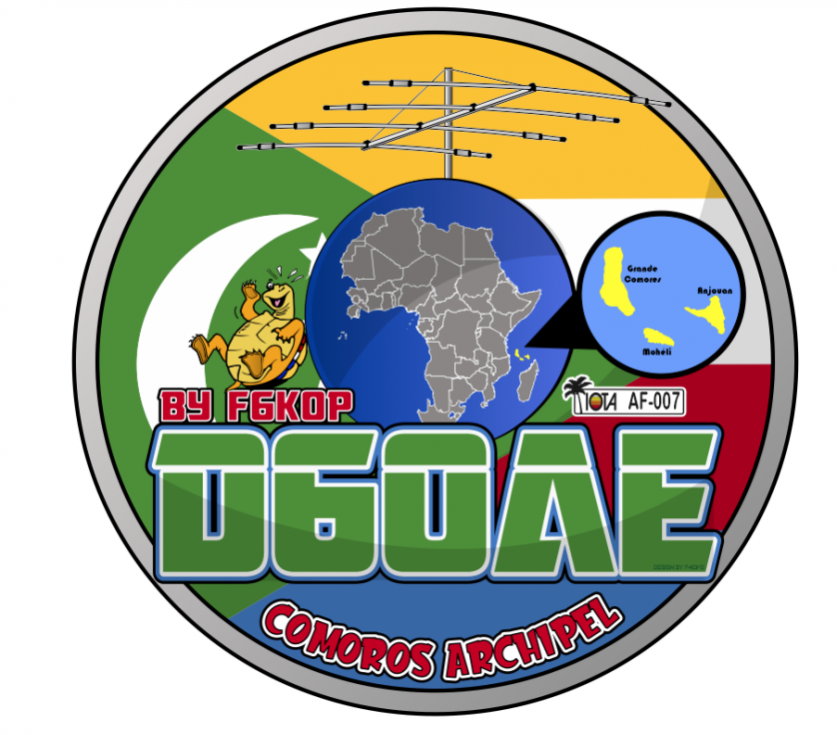 D60AE. Comoro Islands. Logo.
D60AE. Where are Comoro Islands located. Map.
D60AE Comoro Islands. Sunrise 12-09-2023 at 02:29 GMT sunset at 15:20 GMT