DX0NE Team planning activity from Spratly Islands, IOTA AS - 051, 1 August - 31 December 2022.
Team - DU1XX (AE6DG), Michael; DU3JA, Jong; 4F1OZ, Ed; and 4F2KWT, Gil.
Recent DX Spots DX0NE
DX0NE Log search They will operate on 160 - 6m, CW, SSB, FT8.
QSL via 4F2KWT, LOTW, ClubLog OQRS.
DX0NE Spratly Islands News 24 November 2022
We regret to inform the dx community that our trip has been postponed due to safety issues. we hope to recover in the first 6 months of 2023. 73's DX0NE team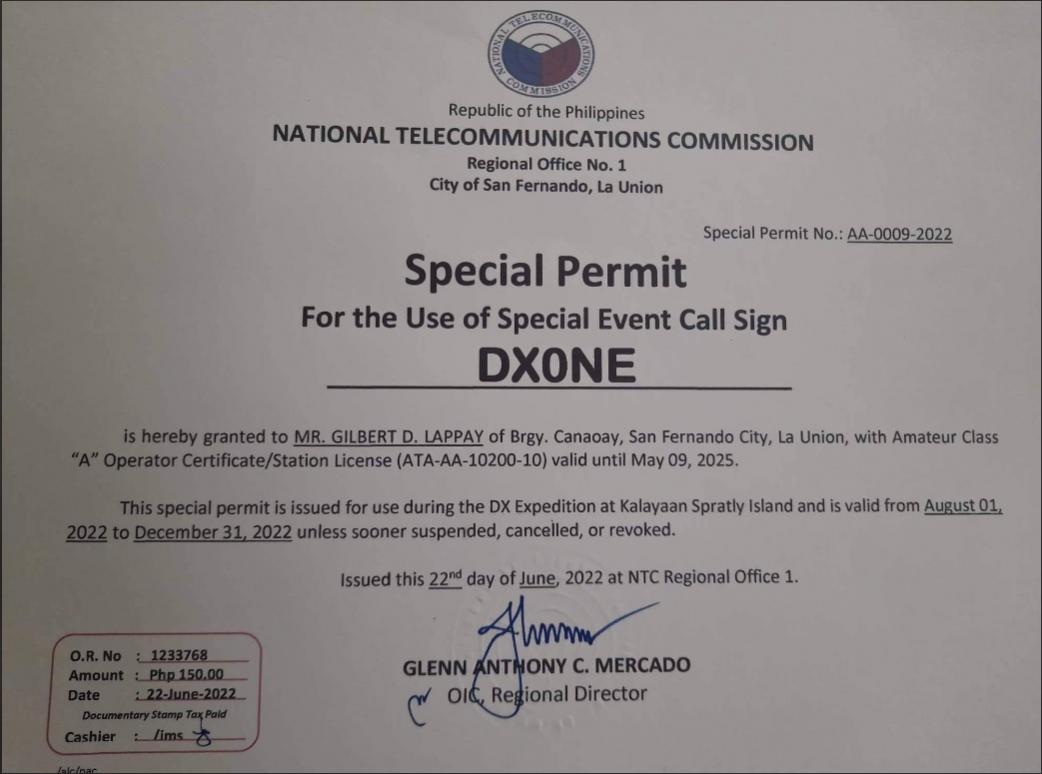 DX0NE. Where are Spratly Islands located. Map.
DX0NE Spratly Islands. Sunrise 01-27-2023 at 22:39 GMT sunset at 10:19 GMT