E2X Team will be active from Thailand in CQ WW DX CW Contest, 23 - 24 November 2019.
They will operate in M/S Category.
Recent DX Spots E2X
QSL via E20GMY, LOTW.
Thailand the beauty of Asia
Kingdom of Thailand, which was known as Siam in the past is actually a country present in the central part of Indochina peninsula inside the southeastern Asia. Towards its north Burma as well as Laos, are present and Cambodia is present towards the eastern side and towards south Malaysia is present additionally towards west Andaman Sea is present. Interesting point that should be highlighted here is that actually Thailand is a kingdom whose present king is named as Bhumibol Adulyadej. In terms of area this country is noted as the 51st largest state of the world and it's also the 20th most populous country which is covering an area of 513000 kilometer square and a total of 66 million individuals constitute its population. Bangkok enjoys the status of being the capital of country also it's the largest city. Bangkok has a strong importance and significance of its own as it acts as the political, industrial and cultural center of the country. Official language, which is followed in the country, is Thai and majority of the population follows Buddhism. If we put a look towards the history of this region it becomes evident that country faced rapid growth of economy from 1985 to 1996 and today tourism, agriculture and manufacturing are the most prominent contributors towards economy. Prosperity and development are the main qualities of this country and today it is acting as role model for many developing countries.
Geographical aspects
We have already mentioned above Thailand is notified as the 51st largest country of world in terms of total area and it is covering 198120 sq mi of land. The country acts as home towards a number of prominent geographical regions that show partial correspondence with provincial aggregations. Northern part of country consists of mountainous region and Doi Inthanon holds the status of being the highest point. The northeastern Isan comprises of Khorat Plateau that shares its borders towards east with Mekong River. If we consider the things on political basis, then six geographical areas are there which are different from each other in terms of population, natural features, resources and level of socioeconomic development. The diversity of this region deserves a special mention here as it is responsible for attracting masses towards Thailand.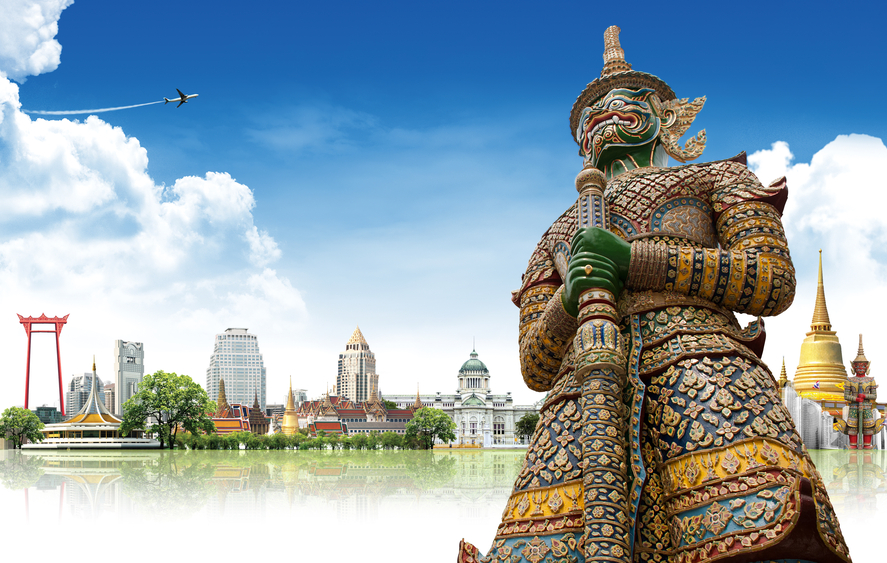 Climatic conditions
Major part of Thailand experiences tropical wet and dry savanna climatic conditions. Southern and eastern tip of east experiences tropical monsoon climatic conditions. Mean average high temperature noted in this region is 38 degree centigrade and lowest temperature is 19 degree centigrade. During drier climatic conditions a dramatic increase in temperature is noted and it can reach to 40 degree centigrade. Southwestern monsoon which comes between May to June indicates arrival of rainy season. Dry season start from November or December and rise in temperature starts during the month of January.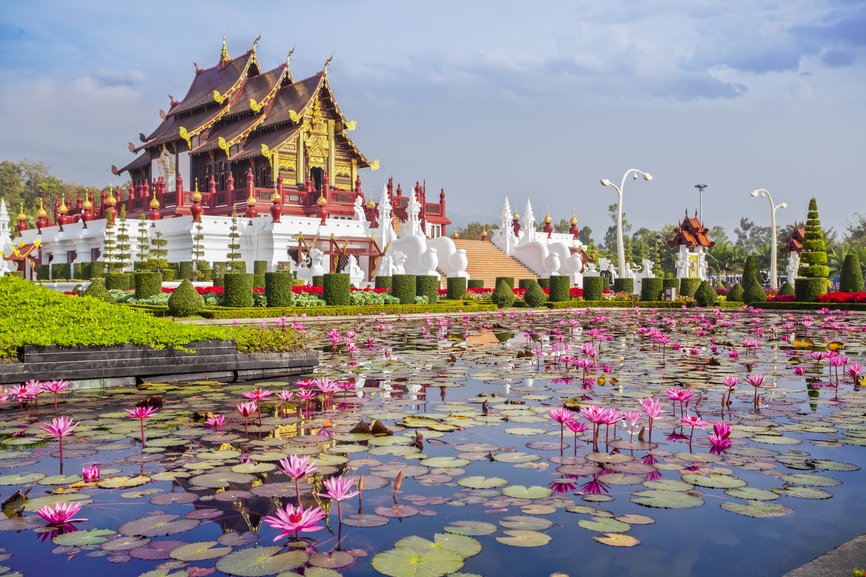 The capital
Bangkok is the most noted and famous capital of Thailand and city contains population in large numbers. This beautiful city covers an area of 605.7 sq mi and estimates suggest that a total of 8 million people live in this region. Without any doubt Bangkok holds the status of being the economical center of Thailand and is a strong generator of economy. The estimates, which were presented in the year 2010 suggested that economic out of capital was 3.142 trillion baht. The economy of Bangkok stands at the six spot in the list of cities of Asia. The largest sectors of economy are retail trade and wholesale after This manufacturing, real estate, renting business and transport sector as strong income generators. Thailand is heavily dependent upon its capital city, which has a strong and unique significance of its own. The beauty and charm of this city is responsible for attracting tourists in great number and the best part is that tourism is now a strong sector in the generation of economy. Without any doubt Bangkok is counted in one of the best tourist destinations of the globe. There are many attractive places, which always manage to capture the interest of on lookers. Some prominent and well destinations of Bangkok are being mentioned below
Grand Palace
Wat Phra Kaew
Wat Pho
Wat Arun
Giant Swing
Erawan Shrine
Chatuchak Weekend Market
Taling Chan Market
Yaowarat
In addition to all these the country offers many other prominent tourist attractions and is capable of entertaining the tourists in the best possible manner. It will not be wrong to mention here that culture of Bangkok actually is the reflection of the culture of Thailand. The residents are noted for celebrating different festivals with great enthusiasm and zeal. There are many colorful events and celebrations and tourists normally have a great time exploring the culture and magnificence of this region. People are very friendly and prefer to live healthy and active lives and show a welcoming attitude towards guests.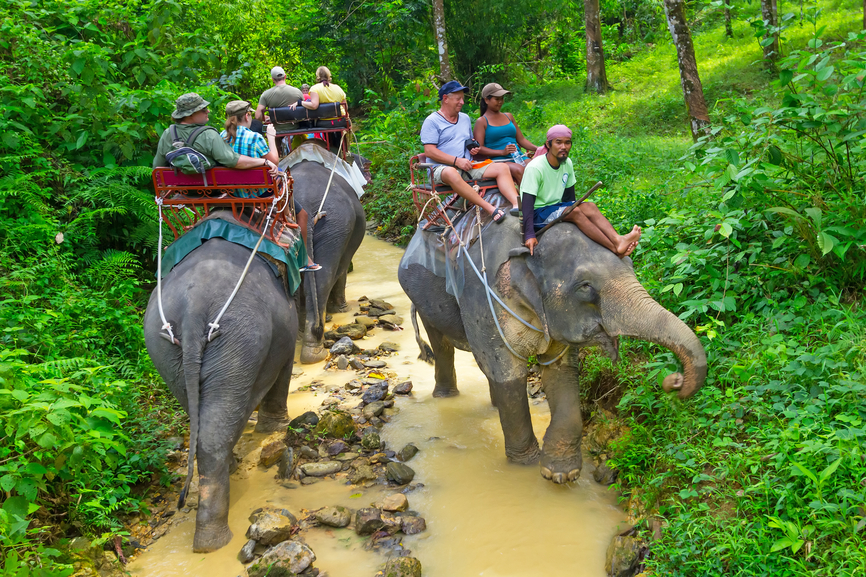 Tourism in Thailand
Tourism is a very important sector and it acts as strong contributor towards the growth of economy. 6 percent of the economy is generated by tourism and this is a very big contribution. Bangkok is the main city, which attracts a good number of visitors from across the globe. The best part is that world class amenities are provided to tourists so that they can enjoy a wonderful trip and must prefer to visit it again and again.
Agriculture
It is another very important economical sector, which is acting as source of employment towards 49 percent of the labors of this region. Rice is one of the most important crops that are produced in this country and internationally Thailand acts as the leading exporter of rice. In addition to this, many other important crops and present here also all of them have a significance and value of their own.
In the end it can be said that Thailand is a wonderful country, which has a stronger significance and value. Internationally it has its own mark and reputation and people of this region are very sweet and always are welcoming towards guests.
Video Thailand


E2X. Where is Thailand Located. Map.
E2X Thailand. Sunrise 09-21-2023 at 23:03 GMT sunset at 11:14 GMT