W6TLD, JI1JKW, JI1WTF will be active from Hiva Oa Island, Marquesas Islands (IOTA OC-027) 16-21 November 2014 as FO/W6TLD, FO/JI1JKW, FO/JI1WTF.
They will operate on 40-6m CW, SSB, RTTY, PSK31.
QSL via home calls.
Hiva Oa the charm exhibited by Marquesas Islands
Inside the French Polynesia Marquesas Islands are present in the form of an aggregation of volcanic islands. It should be noted that French Polynesia has the inclusion of five administrative divisions and Marquesas is one of them. The estimates indicate towards the point that a total of 9264 individuals live here and this is in accordance with the census of 2012. Hiva Oa holds the status of being the 2nd largest island inside the aggregation of Marquesas Islands inside the Pacific Ocean. It is believed by locals who are more attracted towards their religion that gods made these islands their residence because of this every house has its name associated with a house building as far as Hiva Oa is concerned its meaning is longer ridgepole. This island is included inside municipality Hiva-Oa in accordance with administrative classification. The islands is also noted for acting as last home towards a famous painter from France named as Paul Gauguin in addition to this, Jacques Brel who is a well known singer from Belgain he is buried inside Atuona.
Geographical aspects
Of all the islands that are included in southern Marquesas Hiva Oa is considered as the largest also a very fertile island. It has steeper cliffs, which rise abruptly from ocean towards interior spine of the volcanic mountains, valleys and ridges. In contrast to the tradition Hiva Oa is not protected by coral reefs like many other islands that are present in Polynesia. Towards the shoreline there is only presence of anchorages also sandy beaches. Travelling across shoreline is carried out by means of a boat as major part of the coastal land is not strong enough to support network of roads. The popular and very active Atuona Airport is situated at a height of 451 meters upon one of the plateaus nearer towards the central part of island. The most highlighted and prominent geological characteristic associated with Hiva Oa is without any doubt Temetiu the ruined volcano. Ta'a Oa bay is one of the semicircular bays that is also known as Bay of Traitors is present inside volcano crater. Geologically important point to mention here is that inside this Bay Taha Uku also Atuona Bay are known for acting as best anchorages present in the main island. In year 1981 a seawall for the protection was build for Taha Uku.
Ha'ava is a wider channel towards the southern part of Hiva Oa and it is responsible for separating it from Tahuata which is an island situated nearer.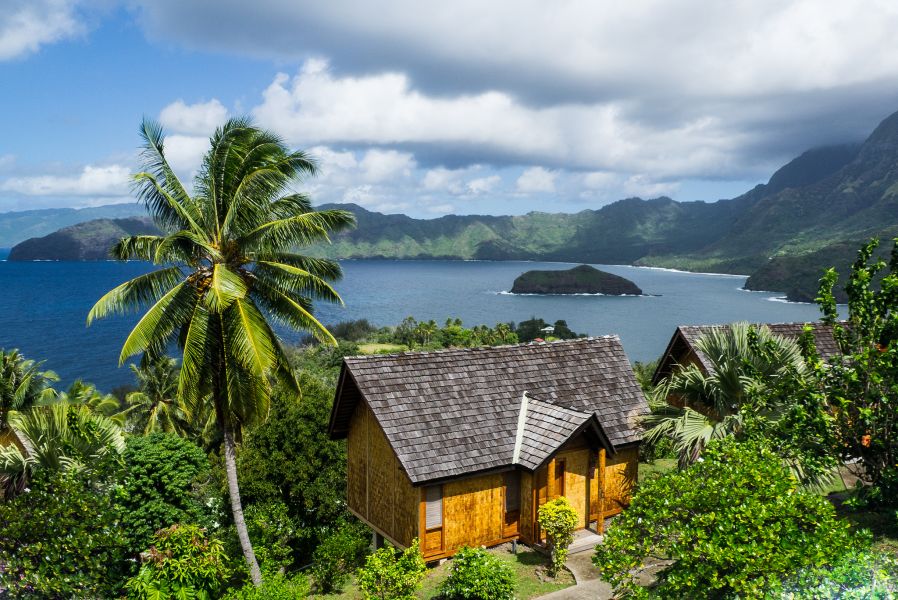 Climatic conditions
We have already mentioned above that Hiva Oa is situated inside Marquesas and the fact related with this region is that its temperature stays stable throughout the year, but a higher degree of variability is shown by precipitation. Towards the northern and eastern parts of island precipitation is better in comparison to west parts. Mean average precipitation can show variation from 2500 millimeter upon shores of windward to as low as 510 millimeter upon the desert. Drought spanning across a period of many years also occur frequently and they show associations with El Nino phenomena. 148.2 inches is the highest average recorded rainfall inside Atuona and lowest recorded is 22 inches. The data collected by relevant sources have suggested that during the month of January average highest recorded temperature is 30 degree centigrade and its 20 degree centigrade for the month of October. In a similar fashion average recorded lowest temperature during the month of January is 23 degree centigrade and average lowest recorded temperature is 23 degree centigrade. The climatic conditions are favorable not only for locals, but also for majority of tourists who visit this region.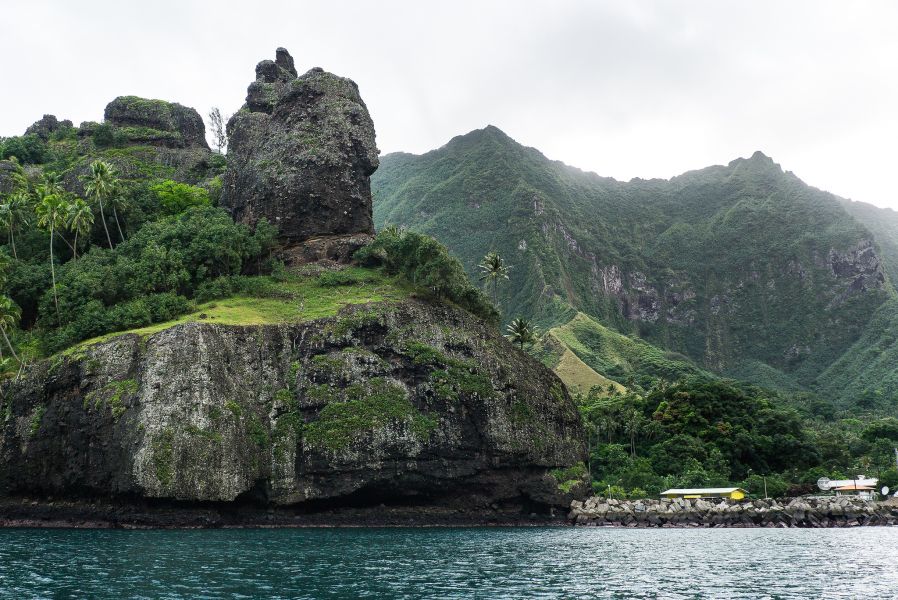 Population
The data which was collected in year 2012 indicated towards the point that total population of this region is 2190 and of these 1845 are found living inside Acounda commune. The natives used the southern Marquesan as a vehicle for communication.
The language
Marquesan is the main language spoken inside Hiva Oa and this is basically collection of eastern central Polynesian dialects of the Marquessic aggregation that are used inside France's Marquesas Island. South Marquesan is widely used inside the island under our discussion. The interesting development associated with this language is that universally they have replaced the other forms of Polynesian languages. Similarly to the Polynesian languages phonology of other Marquesan languages is noted for the shortage of consonants and abundance of vowels. The South Marquesan is more popularly spoken inside southern islands. People of Hiva Oa are very much attracted towards the language they speak and give a very level of importance to it. In addition to this historical significance of Marquesan can never be challenged as well. It is very easy to learn and understand because of the fact that a high level of similarity is present between Marquesan and Fench languages.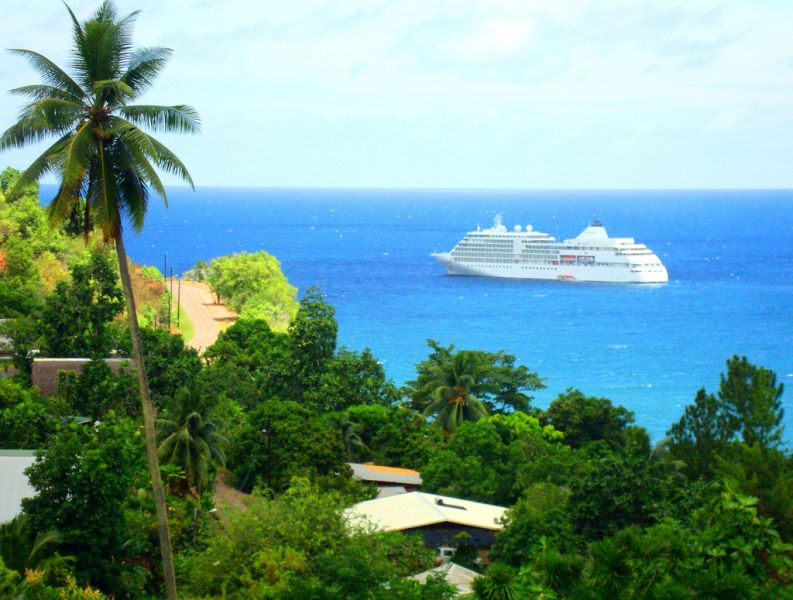 Some prominent places
Gauguin Museum
It is a very popular art museum that is located in the island mainly noted for its great collection of historical artifacts. Lovers of art can satisfy this desires by paying a visit to this wonderful place as a handsome collection of historical paintings is present here. This museum is noted for stressing upon the history of Gauguin and the time, which this great artist spent inside French Polynesia. It should be highlighted here that there are no original art related items here, but these do a representation of his famous work and you can an idea related with development of his skill and talent. In addition to all this, museum itself is very beautiful and noted for having a magnificent structure and appearance.
Calvary Cemetery
This is noted for acting as final resting place of a number of noted figures of human history. The main attraction is the grave of Paul Gauguin. A simple stone engraving indicates towards the final home of a popular and respected artist of this world.
In the end Hiva Oa is a great place, which has its strategic importance as well and surely it can be regarded as the charm of Marquesas Islands.
Video Marquesas Islands