Yuri, N3QQ and Tim, NL8F will be active as KL7RRC/P from Kagamil Island, Islands of Four Mountains, IOTA NA - 234, 23 - 26 May 2018.
They will operate on HF Bands SSB, CW, FT8.
Recent DX Spots KL7RRC/P
QSL via N7RO.
Ads for direct QSL:
RICHARD J MOEN, 2935 PLYMOUTH DR, BELLINGHAM, WA, 98225, USA.
Last time this one was QRV by KL7DX in 2008.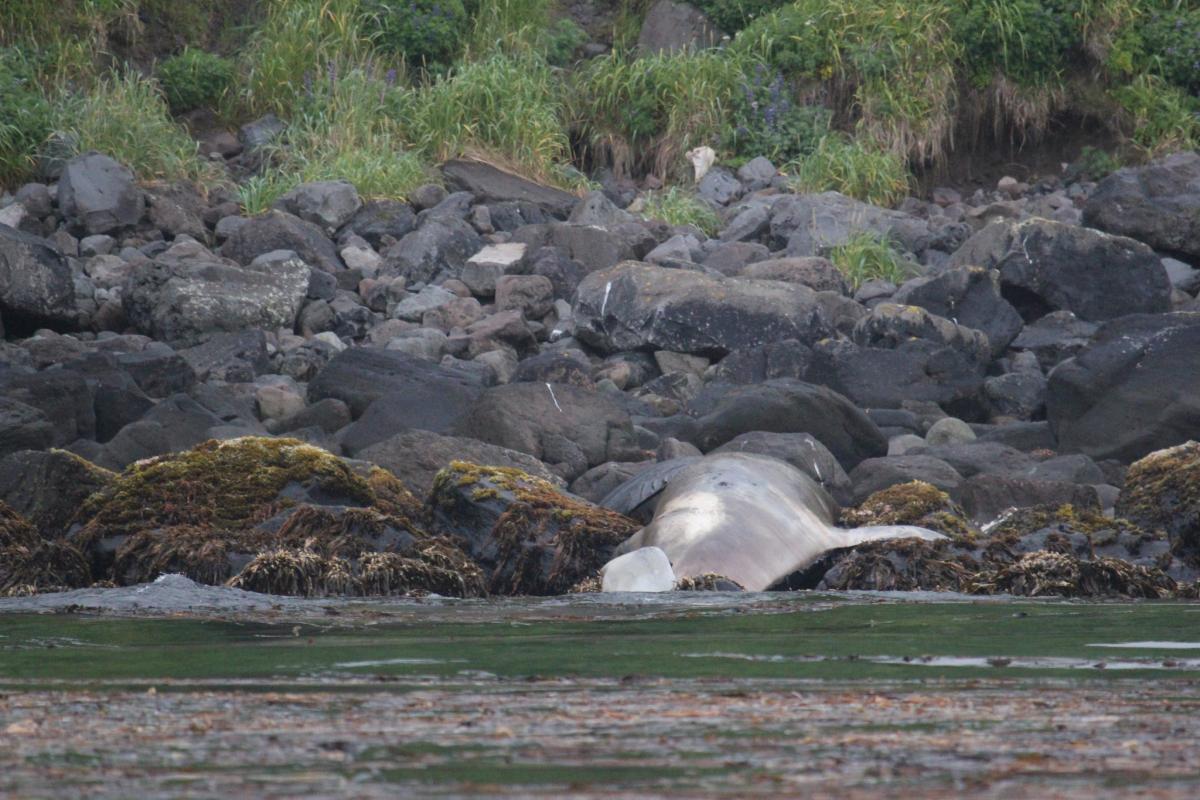 Dead Orca on beach, Kagamil Island, Four Mountains Islands, Alaska. Author - Robin Corcoran.
KL7RRC/P. Where is Kagamil Island located. Map.
KL7RRC/P Kagamil Island. Sunrise 06-09-2023 at 14:51 GMT sunset at 07:44 GMT