Joel, N5JR will be active from Aruba 7-14 October 2014 as P40JR.
He will be active on 160-6m CW, SSB, RTTY with an emphasis on WARC bands and 160-80m.
QSL via home call, LOTW.
Aruba: the king of Caribbean Sea
Aruba is a beautiful Island situated in the southern Caribbean Sea at a distance of 1600 km west of Lesser Antilles. It is 32 km long and is 10 km across its widest area. The interesting point that should be highlighted here is that along with Curacao and Bonaire the Aruba makes a gathering that is popularly known as ABC islands. Also, Aruba along with other Islands of Caribbean is known as Dutch Caribbean as well as Netherlands Antilles.
When we discuss Kingdom of Netherlands Aruba is counted in the constituent countries along with Sint, Curacao, Maarten and Netherlands. The main point that should be highlighted here is that citizens belonging to all these four countries share the same nationality. Aruba has no inclusion of subdivisions, but for the sake census it's divided into 8 regions.
ABC islands
The Aruba, Curacao along with Bonaire they are known as ABC islands. These are actually 3 islands located at the west of Leeward Antilles in Caribbean to the northern aspect of the Falcon State. The islands under discussion are included in Kingdom of Netherlands, but these are not inside European Union. When we talk about people who live in this part of the world, then major part of the population consists of Afro Caribbean as well as Mesitzos you can also find immigrants from the Latin American region in great majority here. Dutch is known as the official language of the region.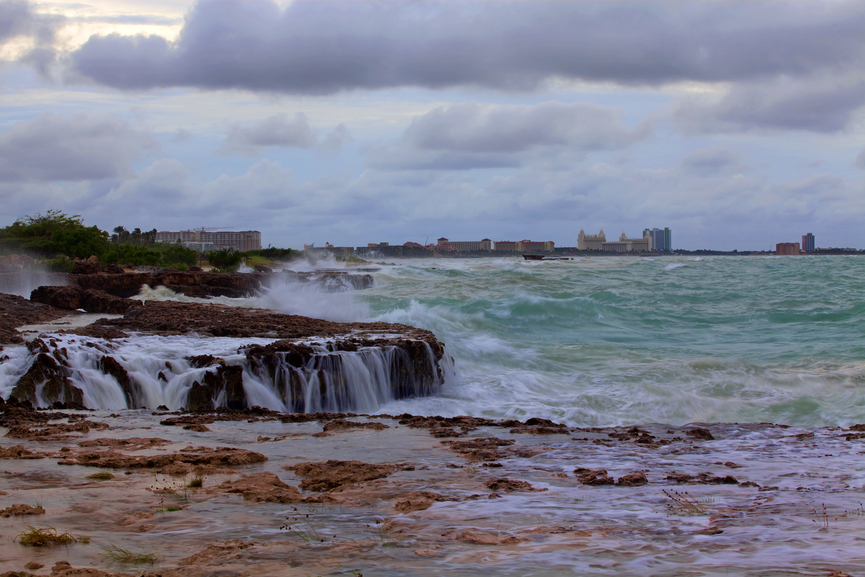 Geography of Aruba
When we move towards the geography of Aruba, then it appears as a flatter river less island present in Leeward Antilles in Caribbean's south. White sandy beaches on the west and south coasts of the island can be seen commonly. These areas act as prominent attractions for tourists. The coasts at north and east have no protection against ocean currents and because of this reason they are under great stress and people don't prefer to visit these parts. Towards the eastern side of the island Curacao and Bonaire are present these are basically territories of two islands.
Natural Bridge deserves a special mention here it was made up of the coral limestone and this area was a very popular tourist attraction, but unfortunately it collapsed in the year 2005. An interesting point related with the Fauna of this island is that it contains habitat of Aruba Island Rattlesnake. The specie has been counted in highly endangered category and estimates show that less than 230 adult members, of this species are present in the world.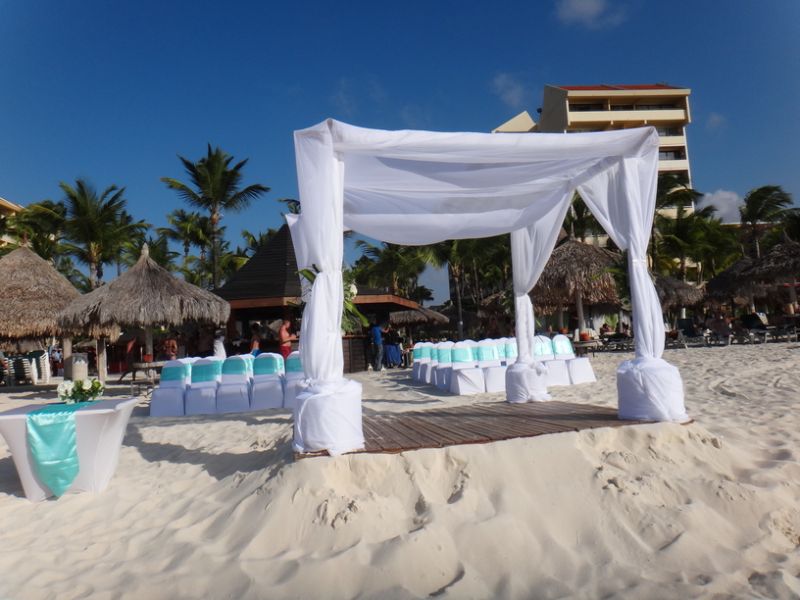 The Capital
Oranjested is not only the capital, but also largest city of the region. It is situated at southern coast near to the west end of the main island. According to the data, which was presented in the year 2010 the population of this city was 30,000. you can witness the marks of Dutch Colonial architecture here government has shown great interest in preserving of important structures and because of this reason a good number of older buildings as well as houses in town's center have been changed into landmarks. The interesting aspect related with this city is that it provides a good number of entertaining options to locals as well as visitors. Fort Zoutmain, Main Street as well as Main Square are some prominent examples. Being the capital of the island country this city has very high value and great significance.
Climatic conditions
According to Koppen climate classification this country possesses tropical semi-arid climate. Average temperature in the area of Oranjestad varies from 26.7 degree centigrade to 29.2 degree centigrade. The annual precipitation rarely exceeds 18.5 in, in the capital.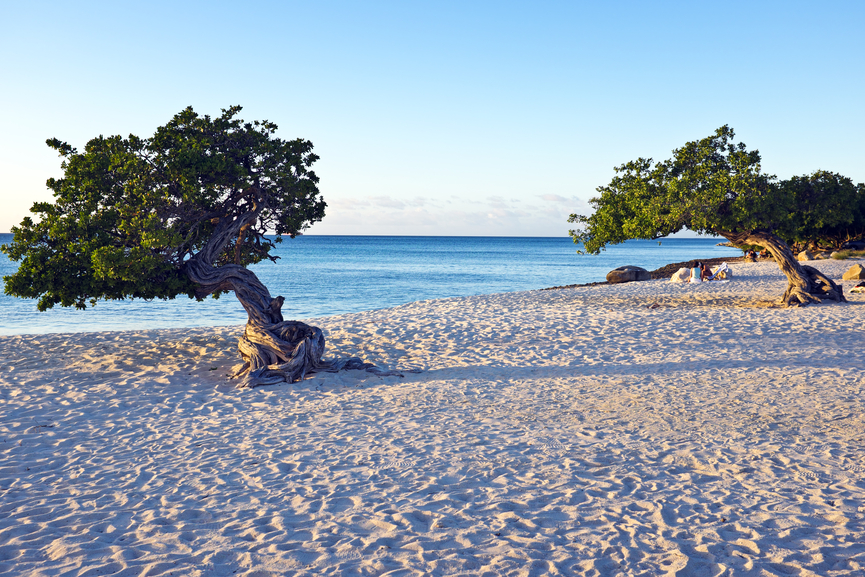 Population
The estimates represent that eighty percent of population consists of mixed white, black Caribbean Amerindian, while the remaining 20 percent consists of other ethnic groups. In recent times a prominent increase in the rate of immigration from American as well as Caribbean populations has been noticed and majority of people is attracted towards high salary offering jobs. In the year 2007 newer immigration laws were highlighted for keeping a control upon population growth and checking the foreign workers.
Diversity of food
The food choices offered by this island are numerous and we can witness cultural influences upon the style of cooking. It's not only good food, but also amazing atmosphere and spectacular views which provide an amazing dining experience to people. The food is great in taste and this is something which stays in the minds of tourists forever. Traditional cuisine has the inclusion of different types of stews as well as soups and majority of the ingredients that are used can be found on the island. Fish, goat, vegetables along with popular vegetables are generally used in different recipes. The name of a famous snack is Pastechi and it's similar to shepherd's pie.
Many ingredients that are used in dishes are imported from other parts of the world because the produce of island is not enough for dealing with local demands, but it's the preference of majority of chefs to fill their dishes with fresh ingredients. Healthy diet and eating habits are normally promoted in this region. In addition, to this you are going to find great abundance of Caribbean styled dishes in this region. However, there is no limitation because dishes belonging to different parts of this world can be found here as well because people of this island show decent acceptance towards international cuisine. In short, there are more than enough options present here for satisfying the demands of one's taste buds so food lovers will surely like this place.
Some interesting facts
In Oranjested you are going to find the most popular restaurants of Aruba.
Currently eight separate nationalities are found inside this island and for this credit go to turbulent past.
The beauty of island is responsible for capturing the attention of thousands of tourists' every year.
The government has taken special steps for educating the people.
The means of transport that are used in this island are conventional as well as modern.
Video Aruba