Eugene, RD8X will be active from Belek, Turkey until 5 October 2014 as TA4/RD8X.
He will be active on HF bands CW.
He will be in hotel Xanadu and will use Elecraft K2 transceiver 100 watt ad Buddipole deluxe antenna.
QSL via home call.
Belek Turkey
A touristic paradise of Turkey
Belek is a town situated in Serik district, in Antalya Province, Turkey. It is at the same time one of the most popular tourist destinations in Turkey and also in the world and this has influenced the apparition of luxurious accommodation, so that there are many accommodation offering four and five star hotels, offering world-class services, amenities and facilities for their guests. The town is also a developing center for golf, thus it nowadays also attracts golfers to it, alongside with the typical tourists.
One of the most beautiful places in Belek is Kurşunlu Waterfall, which is home for more than 100 bird species. Another important attraction that makes this waterfall so special and popular is the hidden cave that is located at the back of it and that can be visited.
The center of Belek is also an important place to visit, as it is the place where visitors can enjoy spending some time admiring the splendid mosque, which is surrounded by statues. There is also a waterfall in the center of this town and it leads to an expanded shopping area, which consists of three boulevards aligned.
Also, visitors can enjoy the splendid beaches of Belek, which provide them with the perfect setting for swimming and sunbathing. Another thing that visitors can enjoy in Belek is the warm welcome that they will get from the Turkey people, who are very friendly and do everything possible to be nice and welcoming hosts for their visitors. As you can see, Belek is a perfect blend that offers a variety of things to see and do, so that it is ready to offer any type of visitor a wonderful time, which can be enjoyed.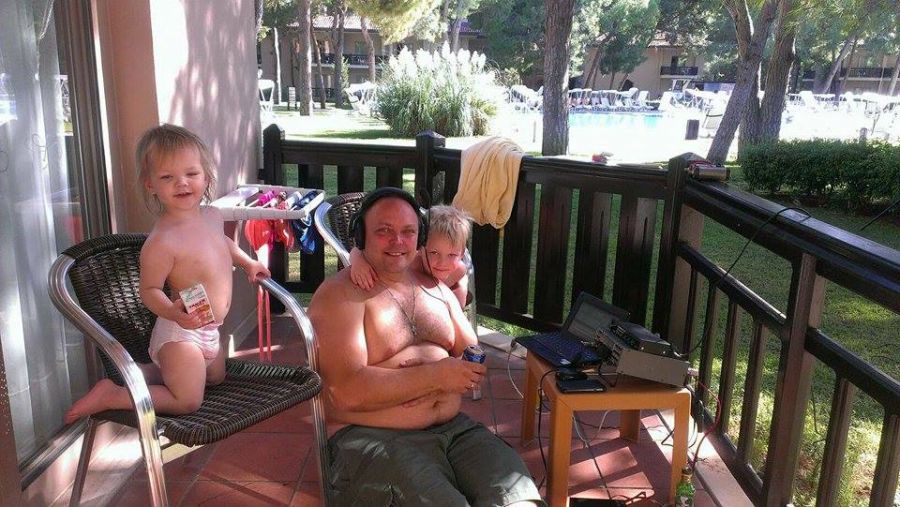 From ruins to aquarium
Additionally to the beaches and golf courses that attract many visitors to Belek, the town has also some other amazing attractions to be enjoyed by any visitor. Some of the most popular attractions include the following:
The Aspendos Theatre, which is one of the top attractions in Belek and which was built in the second century and has been preserved until today. This place is especially magnificent for its seating capacity, which stands as a proof to the engineering and architecture skills that existed in the old times. This place is also worth visiting for its spectacular galleries, its amazing stage decoration and its impressive acoustic. If you visit this place during summer time, you can even get the chance to attend some unique and unforgettable concerts and recitals that are being held there.
The City Walls and the Hadrian Gate, which are both representative for the Roman style.
The Antalya Museum, which is a very famous archaeological museum
Mosques – there are several mosques across Belek and you can visit any of them if you wish to explore this side of the attractions of the city
However, golf courses and visiting attractions of this city are not the only things that you can do in Belek, as the town enables its visitors to choose from a wide selection of interesting activities, which are meant to offer a wonderful time spent in the town. For example, there are many sports to be enjoyed in this town, including mountain climbing, hunting, wind surfing, sailing, water skiing and rafting. Another amazing thing that you can do in this beautiful time is spending some amazing time at the Aqua Park, where you can have water-based fun to enjoy a memorable time while in this beautiful Turkish town.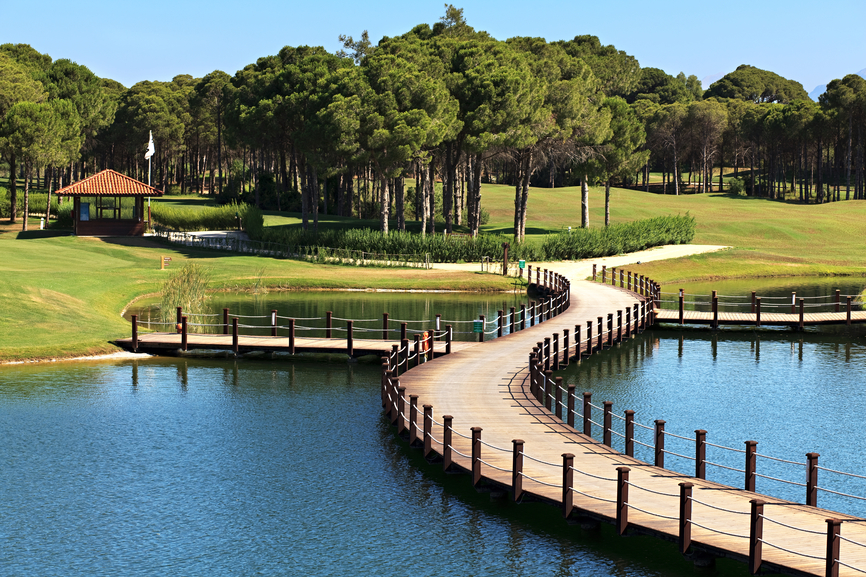 Traditional Turkish Experiences
Of course that most of the tourists who visit any location on this Earth are also interested in shopping. As any other town that you would find in Turkey, Belek is also ready to provide you with some of its charming little markets, which are so representative for Turkey in general. Your appetite will probably be increased due to the tasty and attractive aroma of spices and food that is being cooked as you walk down the streets of Belek. However, you will also be able to buy some Turkish handicrafts, which constitute great souvenirs that you can then offer to your dear ones.
As in what regards accommodation in Belek, it is definitely easy for you to find a place where you would be able to enjoy an accommodation to suit your specific preferences and budget, since the town is place for various accommodation types, given the fact that it is one of the most important tourist destinations of Turkey. Even if you opt for a more affordable accommodation, you would very likely be able to enjoy some splendid amenities, alongside with great comfort and impressive facilities, such as restaurants, bars, swimming pools, activity areas for children and entertainment programs.
The food in Belek is simply mouth-watering, so that you would want to taste it by simply feeling its aroma. This is not a problem, since food can be easily found on the streets and in various restaurants across Belek. As in what regards entertainment, this is also not a problem, since nightlife in Belek is relatively dynamic, with bars and nightclubs, where you can enjoy not only a good drink, but also some very entertaining time.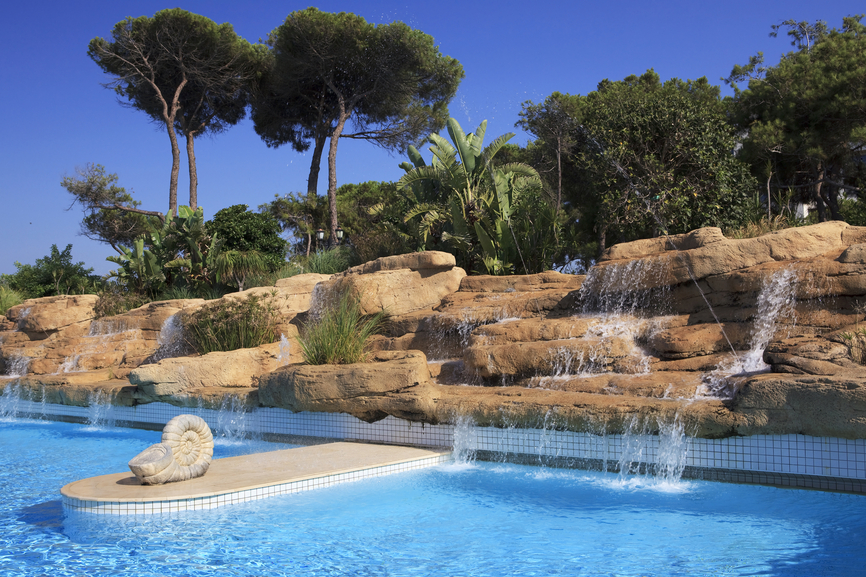 A selection of Turkish Experiences
As you can see, Belek is a wonderful place to visit, as it is a place that has something to offer to any type of visitor, regardless of preferences or budget. Whether you wish to spend a day in the sun or you enjoy playing golf, shopping or doing sports, visiting attractions or having fun at the water park, there is something for you to enjoy in this beautiful town. However, despite the various attractions and things that can be done in this town, golf probably remains one of the top attractions at the moment, as it attracts more and more visitors from worldwide. Alongside with the attractions, Belek is also a wonderful place to see, as it offers you a truly traditional and authentic Turkish experience that you are very likely to enjoy.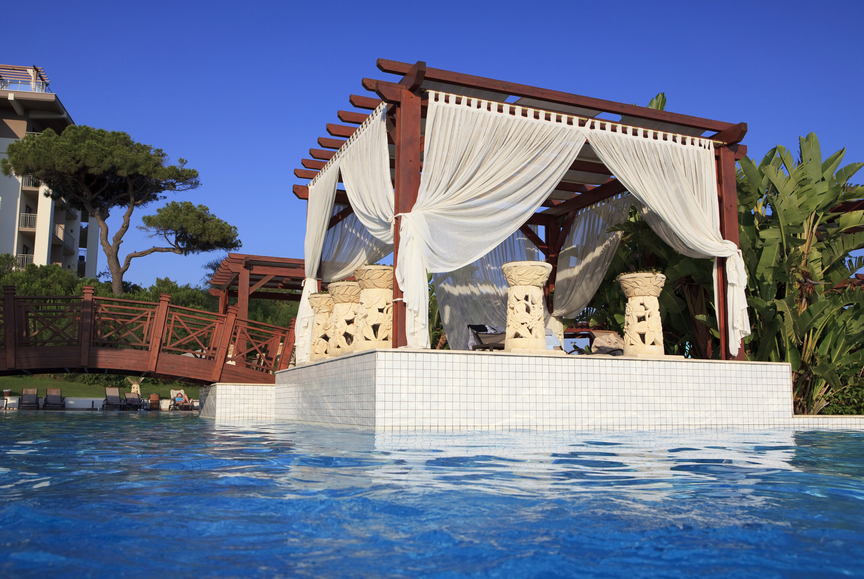 Video Belek Turkey