M5RIC will be active from Martinique Island 22 - 29 March 2015 as TO4C.
He will be active in CQ WW WPX SSB Contest.
QSL via M0OXO.
Martinique a unique land with traditions of France
Situated in eastern part of Caribbean Martinique Island is a prominent location that covers 436 sq mi of land. It is one of the overseas regions under the control of French government. It is present to northern part of the Saint Lucia, towards the northwestern corner of Barbados and to the southern corner of Dominica. In accordance with official information this islet is counted in the 27 localities of French region also it's a prominent area of the Republic of France. Euro is official currency of this region and French holds status of being official language, but a majority of inhabitants prefer Antillean Creole.

Antillean Creole

This is a popular creole that is normally used by the people living in Lesser Antilles. Various parts of languages spoken in Africa and Carib and included in it and estimates suggest that almost one million people use this language.
It was the well known Christopher Columbus who first saw this islet in 1943 and was successful in landing on it in 1502. At that time islet was given the title Jouanacaëra-Matinino. After the discovery of Columbus evolution of the name of Islet took place it was named as Martinica. In the similar fashion because of influence of neighbor Dominica the island finally attained the title of Martinique.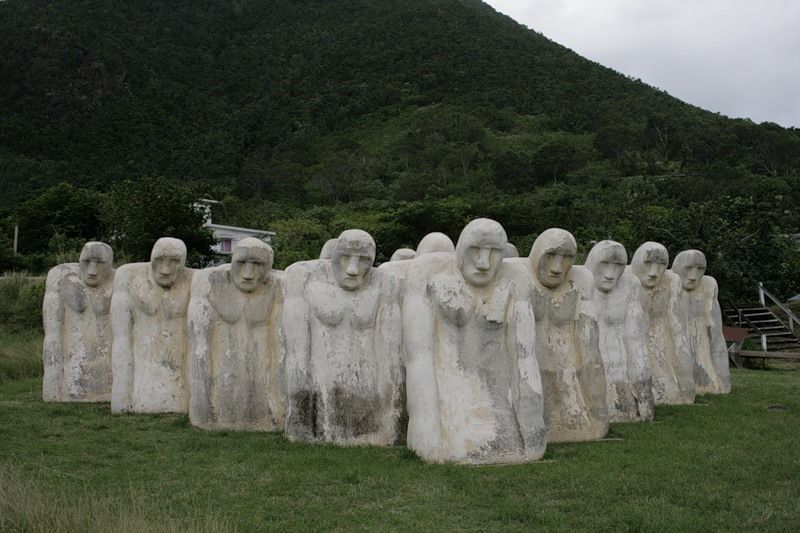 Geographical Aspects
Included in the group of Antilles this islet is situated in Caribbean approximately 450 kilometers to the northeastern coast of Southern America, 700 kilometers from the Southeastern part of the Dominican Republic. This Islet covers an area of eleven hundred square kilometers and of this forty square kilometer consists of water. Interesting aspect related with Martinique is that its third largest island of Lesser Antilles its length in 43 mi and width is 19 mi. Mont Pelee is the highest point that is situated 1397m above the level of sea.
Origins of this island are volcanic in nature and experts suggest that eight different volcanic activity centers are associated with it. Andesitic lavas are oldest rocks which according to sources are 24 million years of age. Mont Pelee is thought have formulated 400, 000 years earlier. It has exploded many times, but in the year 1902 during month of May the explosion claimed the lives of 28,000 humans. As far as navigation is concerned for ships coasts of Martinique imposes great difficulties.
Climatic conditions
Tropical and humid climatic conditions are associated with Martinique also mean recoded temperature is 23 to 29 degree centigrade. Generally monthly temperature stays constant. Trade currents of air moderate the climate and this is responsible for the bringing of breeze from northeastern side. From month of June to month of October sunshine is bright and sad fact is that once in every eight years the island gets exposed to hurricanes. Drier season prevails from the month of December to May. Generally the climatic conditions stay suitable for major part of the year and people get to enjoy some of the best seasons gifted by nature.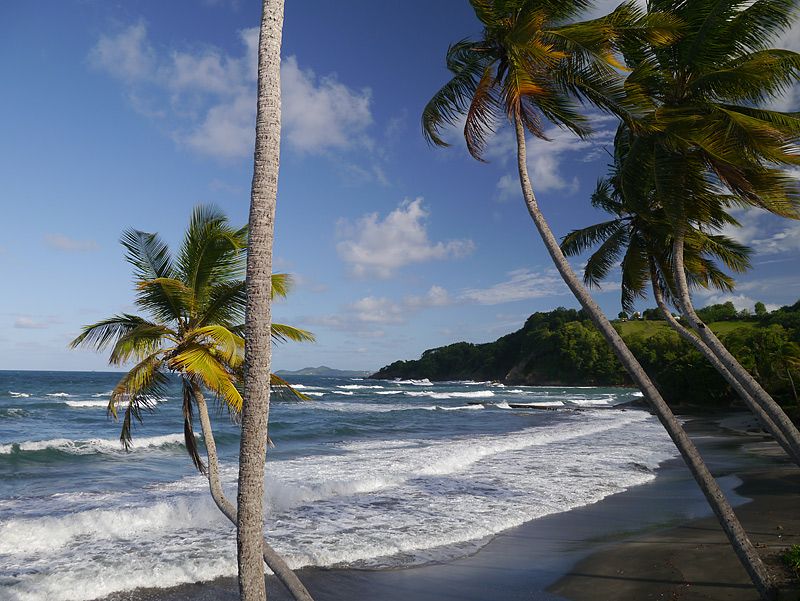 Culture
Interesting aspect is that you are going to witness an amazing blend of French and Caribbean traditions in the culture of Martinique. Saint-Pierre which was destroyed as result of one of the volcanic eruptions was popularly known as the Paris of Lesser Antilles. According to the conventional customs of France, enterprises are closed during lunch time and open again in the late part of afternoon. French is commonly used because it is official language of the Island.
Creole is also spoken here, which is actually a division of the Antillean Creole and the Creole spoken in Martinique has taken French platform. It is popularly used in the verbal traditions of storytelling and in other popular speaking forms and with restrictions it is also utilized in writing. Important point to mention is that officially it is not used too much, but recently a trend has developed where political and media personalities have started to use it on frequent basis as they consider it a way of preserving national identity and preventing the cultural invasion of France. Estimates say that approximately 260,000 individuals belonging to Martinique are residing in France and majority can be found inside Paris. During the 1970s rate of emigration was very high and this also left negative influence upon the growth of population. Presently the people of this island enjoy living in higher standards in comparison to many other countries of Caribbean and this is certainly a positive sign. It is not at all difficult to find French products here also, the rich culture and natural beauty of Martinique has been successful in attracting visitors in great numbers towards this popular island. Travelers love to visit this place again and again as it provides them many entertaining options and choices.
If we come towards the cosine of Martinique, then you are going to notice a unique mixture of French, African and South Asian influences. Colombo is a very popular dish, which is a favorite of locals. Special ingredients belonging to Tamil origin are added in it and without any doubt this dish provides a great entertainment to your taste buds. Interesting aspect related with the desserts of Martinique is that pineapple is used extensively in them along with many native ingredients. However, every dish belonging to this cuisine is fabulous and they are not liked by locals, but also by people belonging to different parts of the globe who visit this place.
Economy
In the past economical aspects of Martinique were dependent upon agriculture to a great extent, but now change has occurred. Export of banana has faced a prominent increase, meat, grain and vegetables are imported for dealing with the needs of local population.
Tourism is also becoming an increasingly important source of generating revenue. In the year 2000 according to estimates 500,000 tourists visited Martinique. People living on this island are very friendly and show a higher value of respect towards their guest.
In short, Martinique is in counted best places of this world; it not only has a strong history, but also a very influencing present.