On the occasion of the 10th sailing transatlantic race "The Route du Rhum" Saint Malo to Pointe-à-Pitre, the Radio Club FG4KI and OM Guadeloupe will activate a special call TO4R 2-16 November 2014.
The activity that will in all modes CW, SSB, RTTY, PSK31-63, JT9, JT65 on all bands 160-6 m.
QSL via eQSL, LoTW, Direct.
73 Philippe Perrin FG1PP
Guadeloupe a popular group of islands in Lesser Antilles
Extending over an area of 629 sq. mi and providing home to 405,739 the Guadeloupe is one of popular groups of islands situated in Lesser Antilles more specifically in Leeward Islands. Most important point which should be highlighted here is that Guadeloupe is considered as an important region of France and is basically counted in overseas regions of the French area. This group of islets is famous for many things, but natural beauty deserves a special mention and because of this reason tourists love to visit this place.
Two important islands belonging to this group of islet are named as Basse-Terre that is situated towards the western side and towards the eastern side Grand-Terre is present. Also, some smaller islands are included in the group and each one of them possesses its own significant value. As this group is included in France so it naturally is considered a region of European Union also of the Eurozone because of this reason it currency is mostly known as Euro. Basse-Terre is regarded as regional capital of France for this group of islet. French enjoys the status of being official language.
Basse-Terre Island
This Island is a popular half of Guadeloupe and is situated towards west of it Riviere Salee acts as the main separation between Basse-Terre and the eastern half Grande-Terre. The island covers an area of 327.35 sq. miles and data, which was collected in the year 2006, suggested that it acts as home towards 186,661 individuals. Basse-Terre city is the biggest city of the islet, which acts as home to a good number of people. The city is famous for many reasons, but is mostly noted for being the capital of Guadeloupe.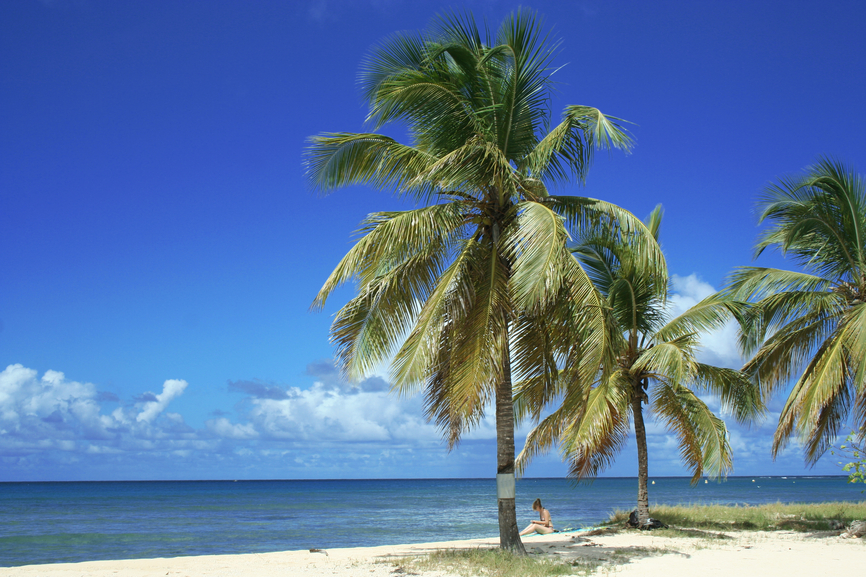 Grand-Terre Island
This name is given to the half on east side of Guadeloupe. Interesting point that should be mentioned here is that in comparison to Basse-Terre the Grand-Terre is smaller and this is something, which goes against its name. Coral reefs are surrounding the coastlines of this islet and it's basically a plateau of limestone. The beaches of this islet are very popular some of them have sands of black color, which some have white even silver colored sands. A majority of the resorts for tourists are present on this islet and it provides a very entertaining experience to visitors. The island is covering 585.68 km2 and provides homes to 197,603 individuals.
Geographical aspects
This group of islet is situated in south of Leeward Islets and east of Caribbean, basically it consists of two main islets that have been described above. The most interesting and attractive areas associated with Guadeloupe is La Grande Soufriere that is situated in Basse-Terre. This group of islet is famous for being a victim of many Hurricanes and most of them have produced devastating results.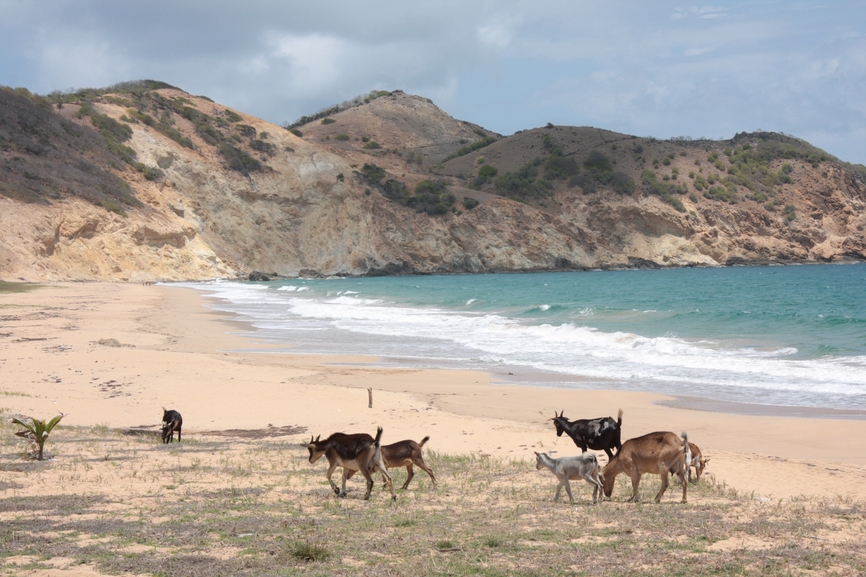 Las Grande Soufriere
This is a popular volcano in active condition present in Guadeloupe. Basic point that should be mentioned here is that it's noted as highest mountainous peak that is situated in Lesser Antilles and possesses a height of 1467 meters.
The eruption of volcano took place in 1976, but thankfully no life was lost. The disagreement which took place between two scientists upon issue, that either evacuation should be done or not produced a very big controversy. In the end it was decided that evacuation is the best and safe choice keeping in consideration the prevailing circumstances. Another very interesting story is that a peasant living in the town refused to leave the area and was the only person left on the island.
Cultural aspects
Culture of Guadeloupe is rich and vigorous and its more specifically noted for achievements of islanders most importantly Saint-John Perse is one of the famous poet also he is known for winning Nobel Prize in Literature in 1960 and this is a great achievement. Literary outcomes produced by this island are rich and a good number of writers, essay writers, poets as well as journalists are continuing this tradition.
Dance also music both of them are extremely famous and they are considered as a mean of interacting with other popular cultures. A good number of famous styles of dance are associated with the island and some of the popular ones are liked by people all around the globe.
Traditional forms of music types include are being mentioned below
La biguine,
Cadence-lypso,
Gwo ka
Majority of noted dancers, comedians also dancers belonging to France have their origins lying in Guadelupean. This shows talent and skill which is possessed by people of this region.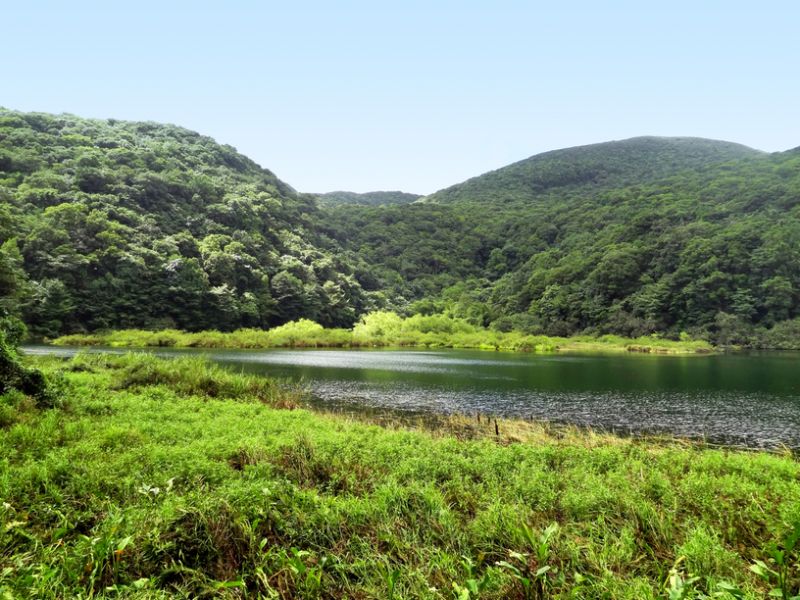 Sport
People of Guadeloupe show a great liking towards football and interesting point to mention here is that many noted footballers have their origins lying in Guadeloupe. Some of the prominent names are being highlighted below
Teddy Riner
Miguel Comminges
Stephane Auvary
Pascal Chimbonda
Yoan Gouffran
Louis Saha
William Gallas
Dimitri Foulquier
Ronald Zubar
Jonathan Biabiany
Willy Gueret
The list doesn't ends here as there are many other popular names, which have made Guadeloupe proud and perform as its true representatives. National team met success in year 2007 when they reached the semi-final of a prestigious tournament.
Basketball is another popular sport that is followed by the locals rigorously. Some of the best players of present Russian team were born inside this popular island group. The Guadeloupe is included in France, but main point that should be highlighted is that it has its own teams in various sports. Local people show good interest in different sporting related activities and actively participate in main events.
People belonging to different parts of Guadeloupe are very lovely and fully attentive towards life. They welcome guests warmly and show great hospitality. Tourists enjoy a great time here and leave with wonderful memories. Also, the natural beauty associated with this part of world is so rich that you can't explain it in words. In short, it's a place that should be given the respect and value which it deserves.
Video Guadeloupe Island