Eugene EA5HPX, Fran EA7FTR, Oleg US7UX, David EB7DX, Jose EB5BBM, Veronica EA7JQS, David VR2YDC will be active from Macau 23 October - 1 November 2014 as XX9R.
They will be active on HF bands CW, SSB, RTTY.
They will QRV in CQ WW DX SSB Contest 25-26 October 2014.
They will operate from Pousada of Coloane Hotel in Praia de Checo Van, Macau.
QSL via EB7DX.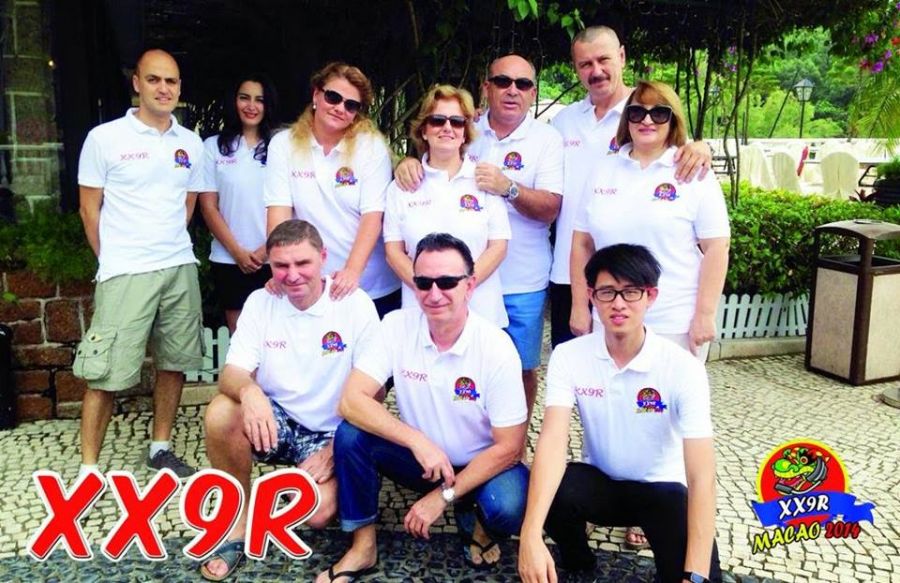 Macau: One of the world's richest cities
Macau is a Special Administrative Region of the Peoples Republic of China; this is one of two designated areas that are autonomous though it lies within the Sovereignty. At present there are only 2 such regions, Macau and Hong Kong former Portuguese and British sovereignties respectively.
The policy of "one country two systems", the PRC is responsible for the defense and foreign affairs of Macau. Macau does maintain its own currency, police department, legal system, immigration system and policies.
One of the wealthiest locations internationally, it has become the worlds largest gambling centers. Its economic status relies heavily on manufacturing, tourism and gambling.
The Hong Kong Cantonese tourism rate as well as mainland Chinas tourism has contributed greatly to the economy. Macau also has the second highest life expectancy as well as a very high human development index rate that is a combination of life expectancy, education and economic indices.
Being one of earliest colonies in Asia, the European influence can be seen throughout Macau. Relinquished in 1999 a tour through the old city will easily convince you that you are walking the streets of Europe.
Geography:
Situated 37 miles (60 Kilometers) Southwest from Hong Kong and 90 miles (145 Kilometers) from Guangzhou it has 25 miles of coastline and only a 1000-foot border with Guangdong.
Once an island, a sandbar gradually developed into an isthmus, which changed Macau into a peninsula. Now it consists of the peninsula itself and Taipei and Coloane that are now connected by a landfill forming Coati.
Climate:
Macau is a humid subtropical climate with an average humidity value of 75 to 90 percent. July being the warmest month has an average temperature of 84 degrees with the coolest month being January with an average temperature of 58 degrees.
Due to its location on the southern coast of China, Macau is subject to plenty of rainfall with the average amount of rain of 83 inches annually. The Siberian high keeps Macau dry during the winter months. October and November are the autumn months with still comfortably warm temperatures. December to March marks the winter months with the average temperature being 58 with the ability to drop to approximately 46 degrees. The summer is very hot and the humidity begins to rise around March. The high temperatures invite the rainy season with the occasional typhoon, rainfall and thunderstorms.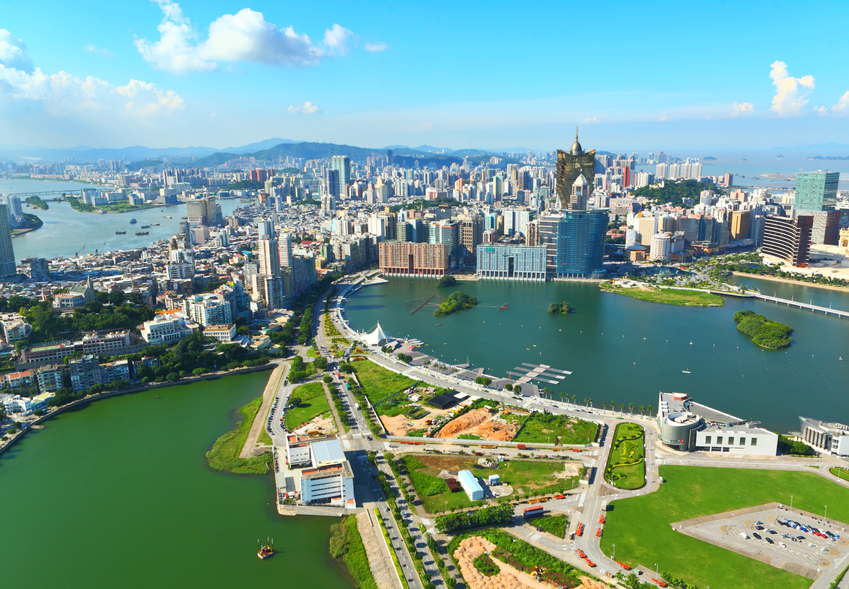 The city:
Macau is a city that can be best described as a city with two faces. The churches and Mediterranean architecture demonstrate the remnants of its Portuguese colonization. On the other hand it is the Las Vegas of Asia, with casinos, bright lights and a modern feel.
Gambling in Macau:
Macau has had legal gambling since the 1850s when the Portuguese government legalized gambling in the colony. Until the introduction of western style gambling in the 20th century only Chinese games were played. At this time Macau does not permit online gambling but does allow the following 4 categories of gambling; greyhound racing, sports betting, lotteries and casino games.
Out of the 33 casinos the largest one is the Venetian Macau. 23 casinos are located on the peninsula itself while 10 are located on Taipa Island. Each are operated under government franchising and under a common set of rules. The primary operators are SJM Holdings, Galaxy Entertainment and the Las Vegas Sands. There is a wide range of games available including Keno, Poker, Texas Hold em and Fan Tan.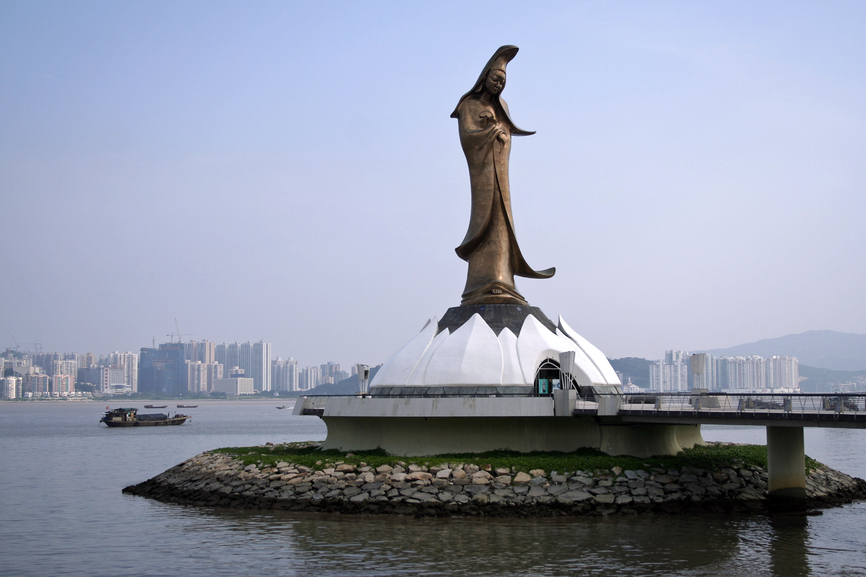 Touring the Island of Macau:
There are plenty of things to find to do in Macau. The five-story Macau Museum of Art has well curated displays of Art from Macau and China. The Guia Fort and Chapel offer the visitor the highest point in Macau and panoramic views of the peninsula. Known as the most treasured icon in Macau are the ruins of the Church of St. Paul. All that remains of this 17th century church are the stairs and the façade.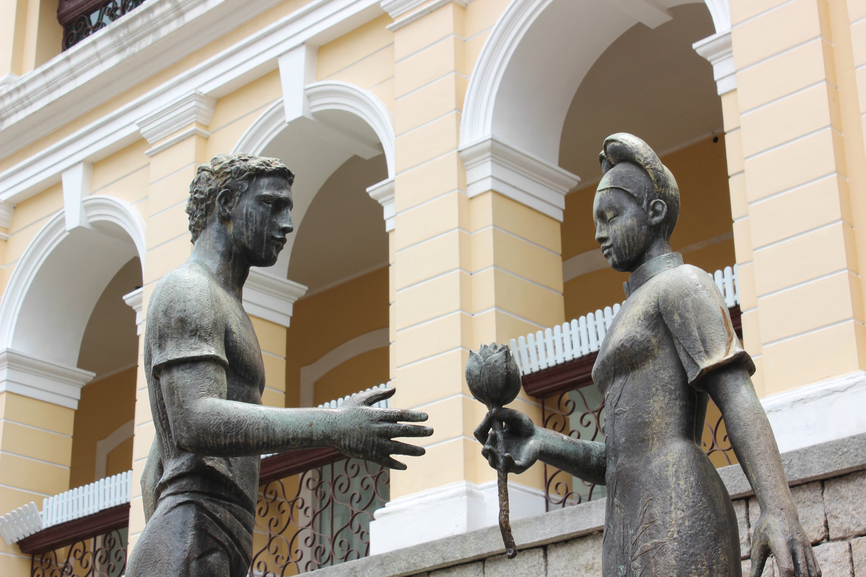 Day/Nightlife:
The Hong Kong owned Galaxy Macau Casino is one of the more recent additions to the Macau gambling empire. A palace inspired structure is geared to Chinas mass market.
Macau Soul is a jazz club located in the heart of Macau. Jazz bands appear twice a month in this stained glass and wood haven.
The Grand Lisboa Casino is the only Macau home grown casino. The flaming torch like tower guides the visitor to this luxurious and plush casino.
The shows in Macau are a variety of strip clubs and athletic feats. There is also bungy jumping from the Macau Tower that is the world's tallest tower and longest jump at 233m. You will have a free fall of 4-5 seconds before stretching the bungy cord its 50 meters, rebounding approximately 30 meters above ground and landing on an especially designed airbag.
Beside casinos and bungy jumping there are a number of spas to take advantage of on this tiny peninsula. After being tense from the casino, these spas that are located in the casinos may be the next best thing to winning.
There are more adventures to be had in Macau, such as climbing the Tower to the 61st floor to an altitude of 338 meters.
Walking around the Towers main outer rim with no handrail is yet another adventure. There is safety involved however, provided by the world first overhead rail system.
Finding food is easy to do in Macau, there are several restaurants that offer a variety of foods from Italian to Western to Cantonese and more.
As well as spending time on Macau it is easy enough to get to China and Hong Kong. Both locations are a quick trip apart but each requires different entry forms and visas.
The European influence on Macau are still very tightly integrated into the fabric of the Macau Peninsula and makes for an interesting cultural atmosphere.
Developed for visitors of all kinds, Macau's history and culture combined with todays fast paced casino life is a contrast that should be experienced by any type of traveller.
Video Macau