News 24 October 2015
Fellow IOTA Chaser,
I regret to inform you that due to some unforeseen circumstances beyond Budi's control, the planned operation from Banda Is OC157 YF1AR/8 is cancelled for this October.
Steve, W2FB
Budi, YF1AR will be active from Banda Naira Island 23 - 24 October 2014 and from Banda Besar Island, Banda Islands (IOTA OC-157) 25 - 26 October 2014 as YF1AR/8.
He will be active on 40 - 10m.
He will be active in CQ WW DX SSB Contest.
QTH locator- PI45WL.
CQ Zone- 28.
ITU zone- 54.
Banda Islands the pride of Banda Sea
Situated in the rushing waters of Banda Sea the Banda Islands are basically regarded as volcanic group that has inclusion of 10 smaller islets and they are present at a distance of 140 kilometers towards southern part of the Serman Islet also from eastern part of Java it is at a distance of 2000 kilometers. Prominent town also administrating center is noted as Bandanira and its present on Bandanira Islet. These cover 69 sq mi of land and recent estimations indicated towards point that 15000 individuals call these islets their home. Before moving ahead it's important that we should highlight here that till the middle of 19th century these islands were regarded as only source in world for obtaining mace and nutmeg. Also, these islets are noted for providing really entertaining snorkeling and scuba diving experiences. During a time period in past these islets were popular as Spice Islands as we have already indicated above that Banda Islands were known for their produce of spices. Portugues were the first foreign group to colonies the land and soon after this Dutch gained control of this region and got into wars with British for spice. Things continued in the similar fashion until Treaty of Breda was signed in the year 1667 and Britain accepted the offer of withdrawing from Pulau Run and in exchange got control of another islet that is currently known as Manhattan.
Geographical aspects
Before moving ahead we should highlight the point that seven islets included in this group are inhabited whereas many others don't have any population of human. Islands where human settlements can be found are as follow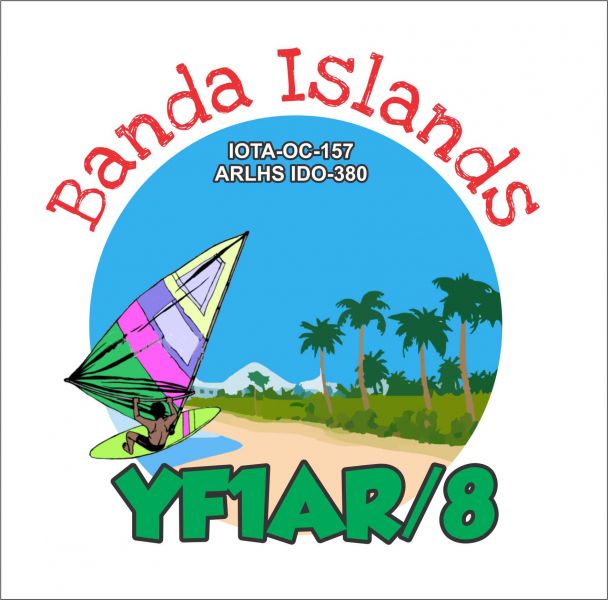 Prominent group
Naira
It's an islet of greater significance mainly because of the fact that capital also smaller airfield is present here. Another interesting point is that Fort Belgica also stands here and its significance is that it represents the history of the region and reflects the shine of Dutch forts. These points have provided Naira a unique also important position in group of islet.
Banda Api
This is normally known as a volcano that is active and has a height of approximately 650 meters.
Banda Besar
It holds reputation of being largest islet that is 12 kilometer longer and 3 kilometer wider.
Towards west Pulau Run is present. It can be found further towards western part. In seventeen century, this islet was mostly related in exchange among Britain and Duct for Manhattan Islet.
Towards east Palau Hatta that is also called Syahrir is present.
Towards the southeastern region you will find Pulau Hatta.
In addition, to above-mentioned prominent islets many other smaller and uninhabited islets are also included in Banda Islands.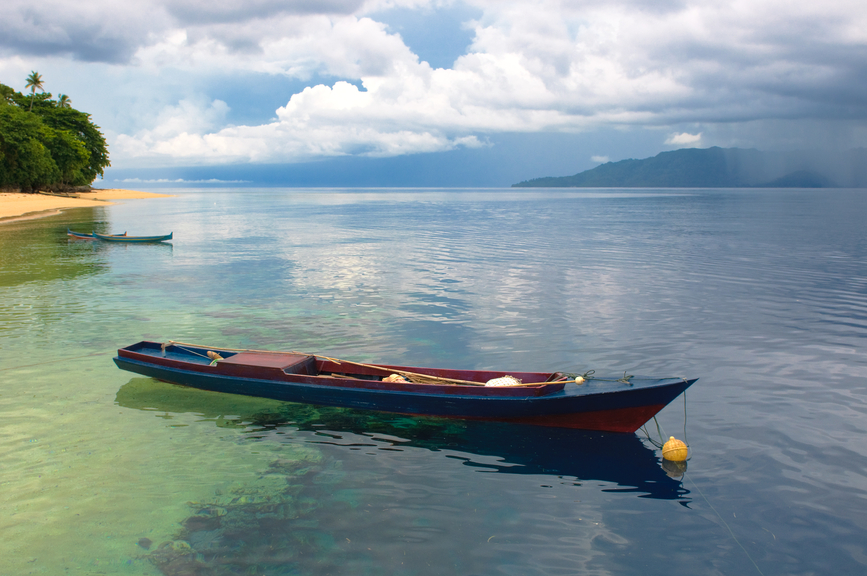 Getting in Banda Islands
Present situation indicates towards the point that finding regular flights towards Banda Islands is a difficult task because of this reason normally boats are used for reaching these islet group. We would recommend that if you have plans of visiting this region, then don't start the journey without a proper plan and concept in mind. Once you reach Bandaneria getting around is mostly by means of feet or ojeck. Remotest village is at a walk of forty five minutes, but good thing is that destinations like markets, houses, offices etc are present at walking distance or they are situated in Bandaneira. One can extend his reach towards other islets via boat. Hiking is another interesting activity related with these islets and native fishermen act as guides for tourists and charge decent amount of money for this.
Prominent activities
Scuba diving fans are going to love their options that are offered at Banda Islands. Healthier corals, abundance of marine life and many more factors make diving, a unique and amazing experience which is not very easy to forget.
The local guest houses can arrange Day Trips for those who possess an attraction towards snorkeling. Some popular sites are Pulau Hatta, Batu Kapal and Pulau Ai, but it is important that captain of boat must be well aware of prominent sites also arrangements for food should be made otherwise problems will occur.
The highest peak of Banda Islands has a height of 667 m above sea level and the best thing is that it provides an amazing view and inner satisfaction. Climbing this peak is always a very strong and entertaining experience. Two hours are needed for completing the tail and path is known to be slippery also stony so as companions one has to use good shoes. One can reach the peak even without taking help from local guides, but it is always a nice idea to take someone with you as a precautionary measure. The path is slippery, but enjoyable and offers some really very attractive scenes, which represent great natural beauty and charm.
One also enjoys walking around the islet and exploring attractive smaller villages.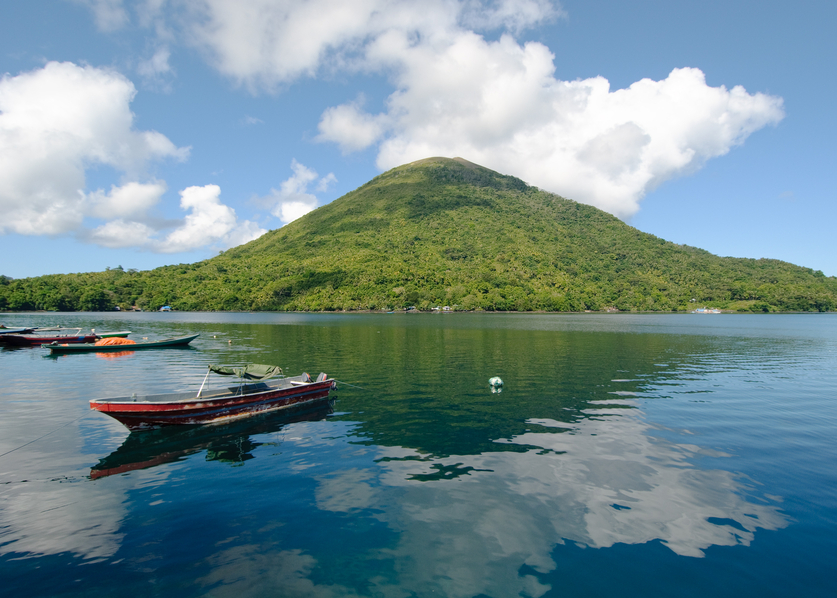 Famous dishes
Fish
Grilled fish is popularly available in restaurants, but for this you will have to place order. The tradition of freezing fish is not common in this region so every morning fresh fish is brought because of this reason one has to inform the chef in advance.
Nutmeg Jam
This is a very tasty and healthy delight offered by Banda Islands. Good news is that majority of guest houses and popular restaurants offer this tasty jam to locals as well as tourists.
Buah Pala
It is actually fruit of tree of nutmeg and in dry form it is used as a popular snack.
Also, the Harbor market is an interesting and attractive place for food lovers because they are going to find numerous stalls of grilled fish, vegetables and many other interesting dishes. Drinking options found in this region are numerous, but one has to keep in mind the point that finding alcoholic drinks in this part of world is difficult. But there are some restaurants, which contain chilled beers. However finding fresh juices here is not very difficult and a variety of good options are present. People living here are also very lively and friendly.
Video Banda Islands