Andy, DL3YM will be active from Dubai, UAE 23 December 2014 - 5 January 2015 as A6/DL3YM.
He will operate on 40-10m CW.
QSL via DL3YM direct, LOTW.
QSLs will automatically be send via the buro.
Dubai-City of Buildings
After Province Abu Dhabi, second largest imitate by geographical area is Dubai. Dubai is located at border of Persian Gulf that is in South and east direction and veto power is present in only two imitates which combine and made total of country. In country laws and rules of formal importance veto power is important power. Dubai is situated on the emirates of North border of ocean.
International platform and entrepreneurial corner are names that can describe Dubai city and it is large place for exchange where large proportion of trade is made possible. Since 1966 no oil reservoirs were discovered from Dubai. At present revenues from oil make up below 5% Dubai's economy. Economy adapts western style in entrepreneurial, recreation, property and services of finance. Through aesthetical and customized large projects and events of sports Dubai has attracted many viewers from all over the world. World's tallest building is the Burj Khalifa and is worth watching.
Hotels of Dubai are very famous and rated as second expensive hotels of world. In Middle East ranking of Dubai is described as best place to visit.
Dubai was made as an important trade location because of its geographical proximity to Iron. Dubai was considered as an important port by the beginning of the 20th century. Pearl exports until the 1930s were considered very precious and specialty of here. Many people were starved due to failure of pearl industry once.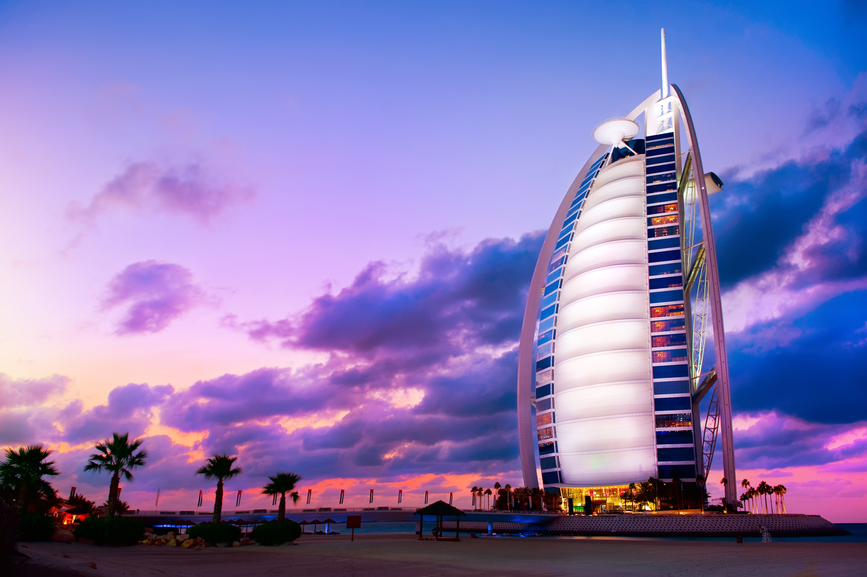 In 1966 after discovery of larger reserves in its neighboring city Abu Dhabi, oil was ultimately explored in geographical reservoirs of Oil. International oil companies and entrepreneurial base was made after this discovery. Dubai population grew by over 300% between 1968 and 1975.
Digging and transformation of oil from Jabeel Ali Island is important function and tanks of 50,000 gallon storage were made for this purpose. Chicago Bridge and Iron Company was made which gave Chicago Beach its name. In 1997 its name was changed by sale generated by Hotel present across Jumeirah Beach .Sales are produced greatly which produce and cause boom and stability of economy during 1970's.
On the Persian Gulf coast of the United Arab Emirates Dubai exists. Dubai shares border of Abu Dhabi in the south, Sharjah is situated in north and Sultanate of Oman is present in south east.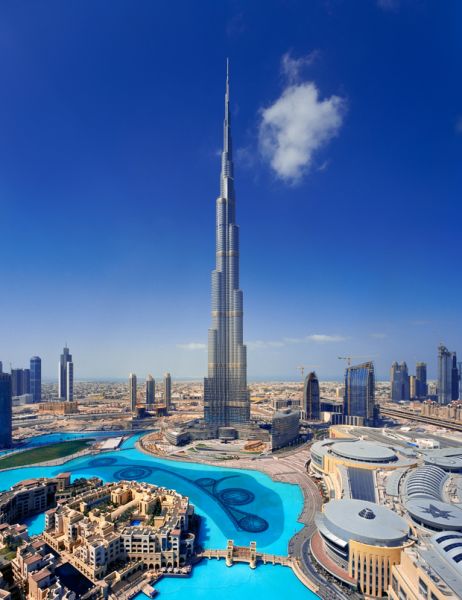 Following aspects described view of Dubai City:
Climate of Dubai is hot and humid and temperature over here is about 41 °C (106 °F) and temperature at night is 30 degree census. Someday the atmosphere is Sunny and Dubai summers are also identified for the moderate to high humidity level.
Culture of Dubai is focused on indent dressing. Islamic dressing is not followed by all inhabitants.
Few 250,000 international work forces in the Dubai have been compelled to live in situation told by Human Rights Watch.
By the Statistics Centre of Dubai, Demographics were recorded as 1,771,000 as of 2009 which contain 1,370,000 males and 401,000 females.
Among ranking of 20 most expensive cities in the world Dubai is ranked at second.
95% of mosques are present.Dubai is considered as 7th most visited country all over world and traffic rate has been increased up to 10.7%.
is rated on number seven among the most famous United Arab Emirates Dubai.
Because of its building and systematic patterns Dubai is very much famous. Burj Khalifa is important tower to be watched.
The Burj Al Arab is very much famous building and is 7 Star hotel famous for its luxury. The glory is described by hotel that is world's only Seven Star hotel.
A 72,000-square meter flower garden "the Dubai Miracle Garden" that is opened in Dubai Land. World's largest flower garden is the Dubai Miracle Garden.
The effect of Islam and Arab culture can be seen on system and building designs.
Music, attire, cuisine are very much important.
Minarets of mosques from which Muslims are called to prayer.
The important food of Dubai is Arabic food that involves shawarma diners in Deira and Al Karama to the restaurants in Dubai's hotels.
Chinese food is also consuming large portion of food culture
Alcoholic beverages are also very common in restaurants and café.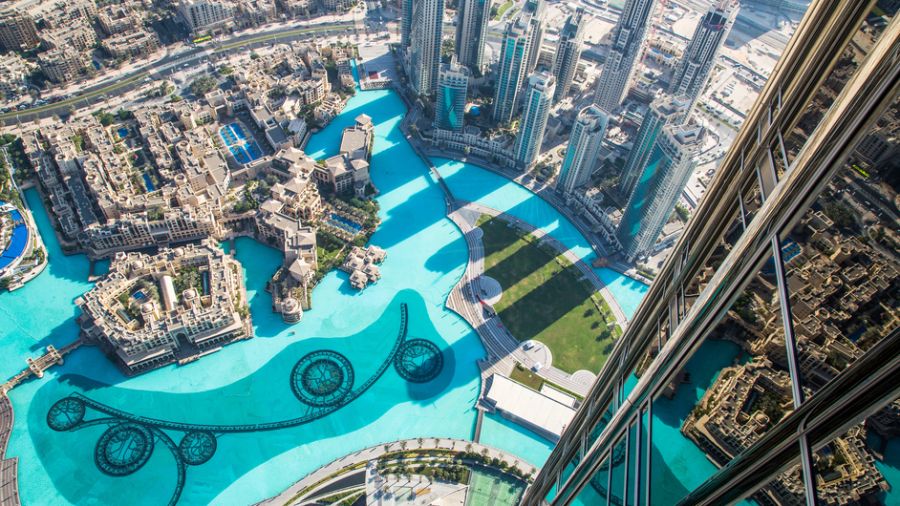 Ranked as the top Middle Eastern city in Mercer's Quality of Life Index Dubai is ranked as expatriate locations. Dubai Metro was opened in 2009. The metro is also the first of its kind in the Middle East with a total of 87 trains.
More than three-quarters of goods entering the emirate duty free and Dubai has free and open trade with these emirates 4 per cent is total approximate tax rate, and the entrepreneurial platform provides extra benefits that includes adjustments from taxes and charges. Dubai's is major factor in the flexible business rule that provides local areas of businesses to hire experienced labors and work force at global salaries.
Technology park that was established to offer greater technology to companies with focused platform to increase their operations by the Government of Dubai. Technology Park is named as Dubai Silicon Oasis (DSO).
75 million square feet is area that is covered and inhabited by community. This area includes research and development. Social and commercial environment is made compatible because of industrial facilities plus housing and schools that provide unique facilities. Enhanced technologies and high tech involvement are features present in network. Benefits provided by park is that it is surrounded by recent fiber-optic network. In the Middle East the Dubai Biotechnology and Research Park (DuBiotec) was made that is leading in life sciences perspective.
Port Rashid and Port Jebel Ali is two main social ports famous in Dubai for its commercial activities.
Al Sufouh, Dubai, that is operated for 14.5 kilometers to the Burj Al Arab and the Mall of the Emirates with two interchanges with Dubai Metro's Red Line tramway situated.
In conclusion of discussion Dubai is beautiful city of buildings that is famous for its miraculous specialties and buildings. One should visit and explore its beauty.