Krish, W4VKU/VU2VKU and Pai, VU2PAI will be active from Great Nicobar Island (IOTA AS-033) 2 - 13 November 2014 as VU4CB.
They will operate on 40-10m CW, SSB.
QSL via W4VKU, OQRS.
QTH Campbell Bay QTH Locator NJ66xx.
Great Nicobar Island representing India in a different way
Nicobar Islands are actually a very important groups of islands present in east of Indian Ocean present inside the southeastern Asia. Towards eastern side Andaman Sea separates Nicobar Islands from Thailand. When we talk about Great Nicobar Island, then actually we are referring towards largest island present in the group situated towards northern side of Sumatra. Sumatra is situated towards its south and Great Nicobar is noted for covering 1045 kilometer squares of land, but it is not densely populated as estimates, which were gathered showed that a total of 9440 individuals live in this part of world. The area is covered by the rainforests and is mostly noted for the diversity of wildlife, which is associated with this region. A sad fact about this island is that in year 2004 it became a victim of Indian Ocean tsunami and this resulted into many deaths and high scale damage.
Geographical aspects
This island is noted all around the globe for containing many rivers and some of the popular rivers are being mentioned below
Alexandra
Amrit Kaur
Dogmar
Galathea
Practically these rivers flow towards south or southwest direction and this is an indication of generalized slope of territory across islet. Throughout the islet hills are present and prominent range runs in north to south direction. In this range Mount Thullier holds status of being the highest mountain of the range with the elevation of 642 meters above level of sea.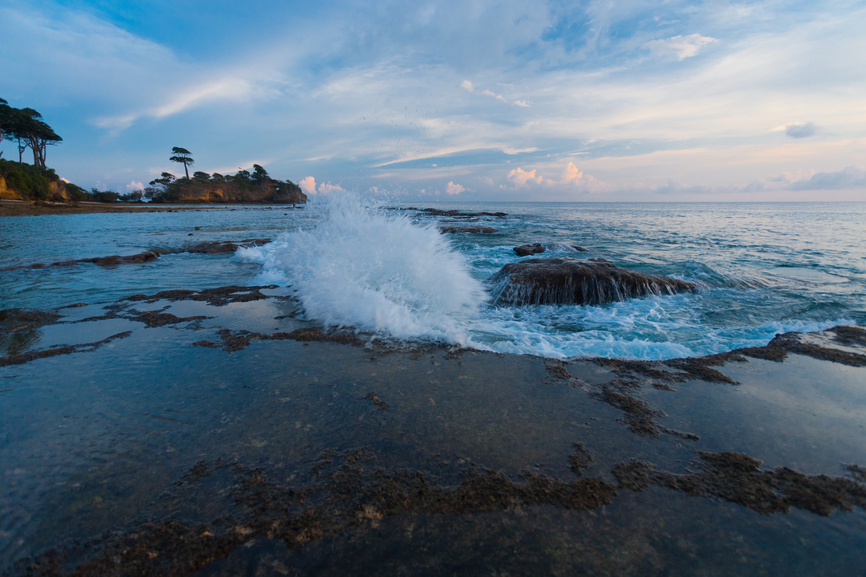 Mount Thuiller
It is a famous mountain, which is present inside Nicobar Islands inside Indian Ocean and shares borders with Andaman Sea. Geologically it has inclusion of igneous formations of rock in combination with the metamorphic minerals. It is believed by majority that this hill originated because of the tectonic activity taking place inside this region. It is one of the most visited places of the island as tourists show a great attraction towards it.
Fauna
Interesting point related with this island is that many unique and amazing species of animals and plants are found here some of these are being mentioned below
Nicobar scrubfowl
Edible nest Swiftlet
Long tailed Macaque
Saltwater crocodile
Giant robber crab
Reticulated python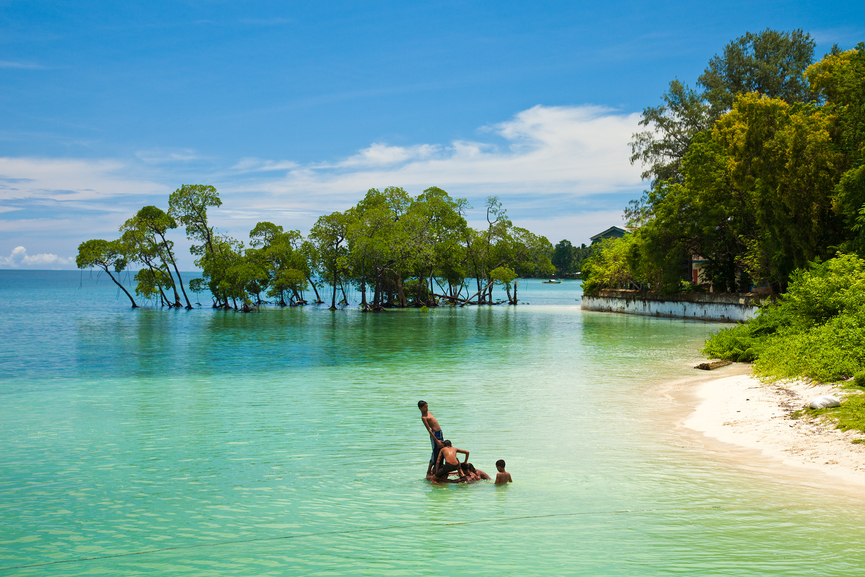 Population
The island is inhabited by Shompen people they are known as Shom Pen and are considered as natives, which live upon Great Nicobar Island. Shom Pen is noted as Scheduled Tribe. It is believed that term Shompen comes from Shamhap, which is actually Nicobarese term used for tribe. The natives, which live towards west of islet call themselves Kalay and those, which are living in east call themselves Keyet. Language, which is used by locals are Shompen languages and they are considered as an effective medium of communications by natives.
Climatic conditions
The temperature of this region stays constant from 23 degree centigrade to 31 degree centigrade and level of humidity stays 80 percent throughout the year. Southwestern monsoons arrive towards the islet in May also earlier part of October. In addition to this, monsoons from northeastern region arrive in November to December and earlier part of April.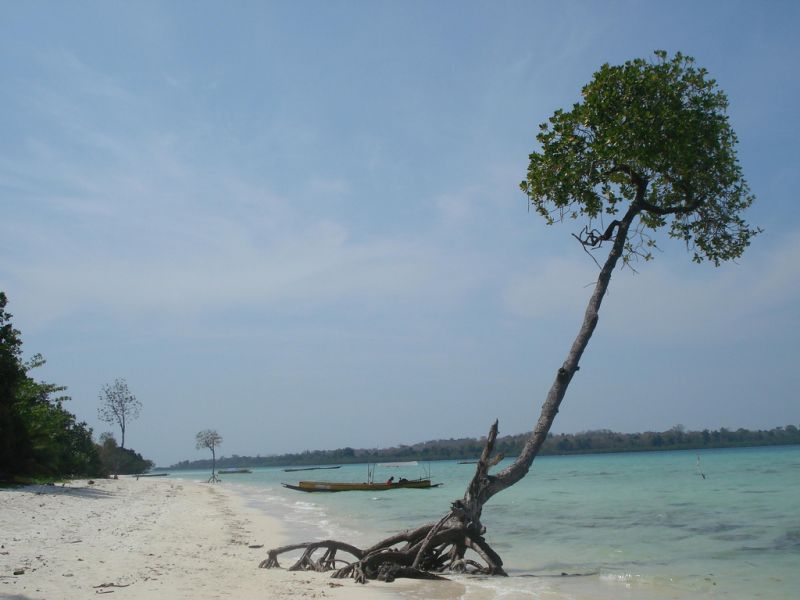 Indira Point
It is a title given to the southern part of India it is present upon the Great Nicobar here it should be mentioned here that it is not included inside main land of India. Earlier its name was Pygmalion Point, but it was changed in year 1985. It is situated at a distance of 540 kilometers from the popular Port Blair that is actually capital and an important port, of the group of islands. Indira Point is noted for having a light house, which is 35 meters high and has sixteen nautical miles ranging capacity. In relation to this light house it is important to highlight that this light house is a significant international landmark upon shipping lanes of Colombo to Singapore route by means of Malacca Strait.
This island was exposed to massive damage when tragedy struck in the year 2004 in the form of tsunami. It not only brought wide scale damage, but also claimed the lives of many and the island lost contact with outside world for one day. Tsunami, which reached the islands as a consequence of Indian Ocean earthquake, damaged a major part of the region. Along with other parts lighthouse also received much damage, but after this keeping in consideration the demands the repairing of lighthouse has been carried out. Base of lighthouse was actually situated 5 meters above level of sea at the time of its construction in year 1972. After the arrival of tsunami increase in sea level was noted and base was actually a meter above the level of sea. However, governing authorities are taking relevant steps for dealing with problems which arise.
Options for tourists
The natural beauty and diversity of this region is responsible for attracting a good number of visitors not only from other parts of India, but from different parts of globe. There are many interesting places, which one can visit and handsome means of transportation are there for entertaining the requirements, which have been imposed. Let's put a look at some of the transport related options.
Inside Port Blair and Havelock Island Auto-rickshaws are present.
For people who visit Port Blair taxis are also present and the best part of taking a taxi that drivers being local can act as guides as well. They will not only provide transport, but also Better and improved exploring opportunities because of their knowledge.
However, if you believe that you can move in this region with confidence and don't want taxis, then you can take motorcycles and scooters upon rent. But for this you will have to keep finances with you also finding vehicles on rent requires time and is a daunting task.
The people are very friendly and loving. They live simpler lives and work hard for earning cost of living. In short, it is one of the best places to visit not only for nature lovers, but also for researchers who like to explore new arenas.